Deliverect Partners with Uber Direct
With Deliverect Dispatch, restaurants can scale their orders by offering fast and reliable white-label delivery powered by Uber Direct as a preferred partner.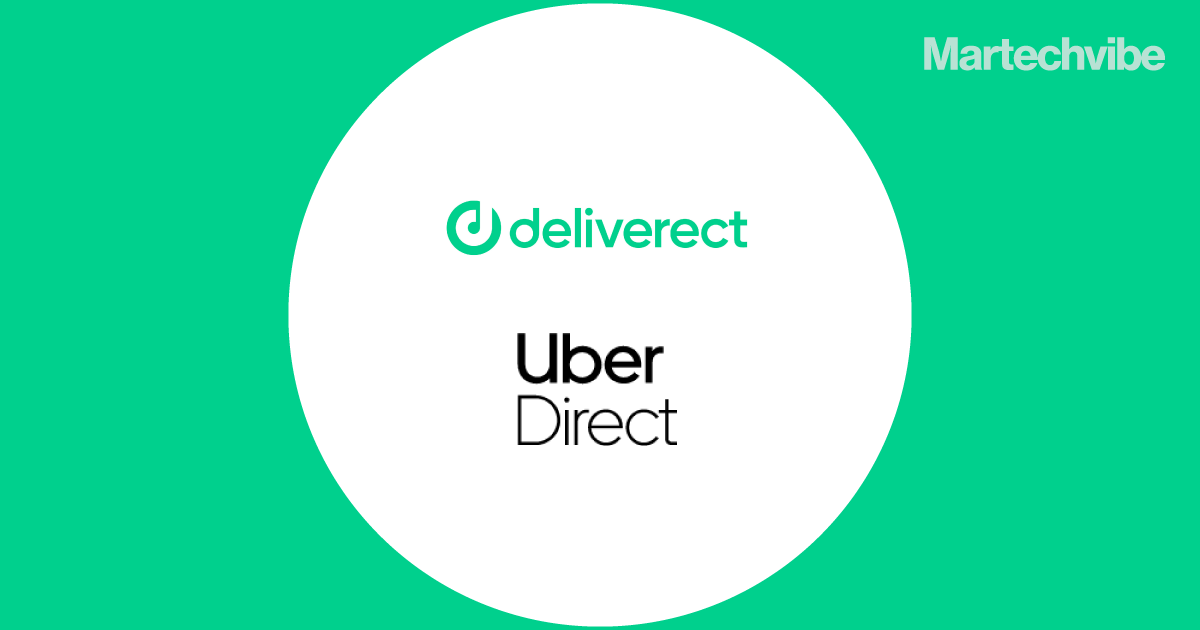 Deliverect, a global scale-up that integrates and accelerates online orders for restaurants and food businesses, and Uber announced a new global partnership to help restaurants better manage and grow their delivery operations. 
With Deliverect Dispatch, restaurants can scale their orders by offering fast and reliable white-label delivery powered by Uber Direct as a preferred partner. 
Restaurants using both Deliverect and Uber Direct can now seamlessly manage their customers' experience from the moment they engage on their sales channel to the moment it's delivered. Whether the restaurant receives orders on their own app, website, or social channels, through Deliverect Dispatch they can tap into the network of couriers who use the Uber app as an option for cost-efficient, on-demand delivery, helping them better serve customers while keeping control of their margins. 
As a white-label service, Uber Direct enables restaurants to offer delivery while maintaining their brand and customer data and builds on an Uber Eats – Deliverect business relationship that dates back to 2018. Deliverect's Uber Direct integration empowers businesses to foster relationships with their customers, build loyalty, and scale delivery to meet sales demand.
With Deliverect Dispatch, back-end processes are streamlined through integration with the restaurant's point-of-sale (POS) for speed and order accuracy. Orders made through a restaurant's owned channels are assigned automatically to Uber Direct and placed into the business' existing kitchen operations, meaning restaurants can scale their first-party sales channels without increasing operational complexity within their kitchen. Restaurants can also keep customers updated with real-time delivery statuses. Additionally, they can set the Uber Direct delivery fee pricing their customers pay for express, same-day, and scheduled deliveries, with no Marketplace Fees or hidden charges for the business. This means more options for fast, cost-effective delivery for customers – and benefits to the bottom line for restaurants.
"We're thrilled to deepen our partnership with Deliverect to make it easier for merchants to offer delivery in a way that works for them and scales with their growth," said Jordi Suarez, Global Head of Uber Direct. "On-demand delivery is no longer a luxury—today, it's a basic consumer expectation. Uber Direct's integration with Deliverect enables more merchants to own their full brand experience while delighting their customers and extending their reach."
"The ability to provide reliable, fast delivery and get orders to consumers when they want them is an important ingredient for restaurant success. In fact, in the U.S., fast delivery is a top determining factor in whether consumers would order from a restaurant again," said Zhong Xu, CEO and co-founder of Deliverect. 
"By expanding our partnership with Uber to bring the power of Uber Direct to our customers, we are providing restaurants with more tools to enhance and grow their online food sales, boosting both revenues and customer experience."
Restaurants using the integration can experience streamlined operations and increased opportunity for revenue, among other benefits. 
"Popchew is creating the funnest food brand on the planet by combining a unique digital experience with incredible food and seamless delivery," said Nick Sopchak, Co-Founder and CEO of Popchew. "We're excited to expand our partnerships with Deliverect and Uber. The Deliverect Dispatch and Uber Direct products will play a critical role on our path to delighting billions of customers around the world."
"As a leading virtual food franchise brand, we are always looking for innovative ways to use technology to improve our concept," said Rudolf Donauer, Managing Director of Milano Vice. "Partnering more closely with Deliverect and Uber Direct simplifies our order management and delivery operations, and lets our kitchens focus on creating great pizza for customers."