Context Makes Content the King – Ask YouTube
Contextual targeting has helped brands meet their ideal customer across the world Google announced phasing out of third-party cookies in 2020 over mounting piracy concerns. However, it has been delayed, still awaiting implementation as of September 2022. Marketers have loved every bit of this cookie as it helped them track users and customise their browsing […]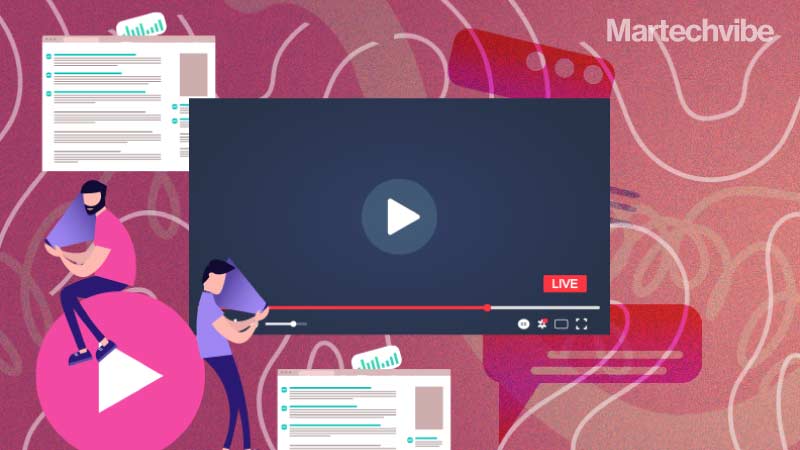 Contextual targeting has helped brands meet their ideal customer across the world
Google announced phasing out of third-party cookies in 2020 over mounting piracy concerns. However, it has been delayed, still awaiting implementation as of September 2022. Marketers have loved every bit of this cookie as it helped them track users and customise their browsing experience.
Following the announcement, marketers are worried that they will be unable to track the right data. At the same time, many felt the need to increase spending to reach their audience-targeting goals. Many also considered investing in email marketing.
Contextual targeting has been discussed as one of the prime marketing methods that can give even – if not better – results than the cookie programme. Catching hold of a flimsy, casual social media user or serial web surfer during moments of intention is an incredibly powerful move for companies. In an industry where rules are changing, contextual targeting can remain fundamental. It not only promises a better ROI but in the hands of intelligent marketers, it can translate into spectacular returns.
YouTube has emerged as a forerunner when it comes to wielding contextual targeting after the death of the third-party cookie. It uses audience data, such as demographic, age, etc to target ads to specific users, not based on any specific content. For instance, a sports shoe brand would run within exercise content. That sounds like a good combo right there!
For YouTube, contextual advertising has produced results that go beyond audience-based buying. The video streaming giant is bringing the audience and the products that they intend to buy – or at least generate the intention – closer.
What does YouTube offer advertisers?
There are two basic kinds of YouTube ads – videos and static content (image and text). Advertisers choose either format depending on the aim, budget, and how much it intends to shell out for the streaming platforms. The duality also exists in pricing models. Advertisers can choose a cost-per-view (CPV) system or opt for the cost-per-engagement (CPE). Through CPV, an advertiser pays after netizens watch an ad that they cannot skip, and CPE is paid when consumers interact with an ad. The rewards of the models are rather powerful:
Wide reach: According to Statista, 81% of all internet users have used YouTube. Every company, service, or product can find its target customer in large volume. For advertisers, there is no larger medium than YouTube to generate brand awareness.
Easy on the pocket: YouTube's campaign options for advertisers are cost-effective because brands pay the streaming platform only after consumers interact with their ads. Its average cost-per-view is $0.010-$0.030, which is economical compared to $0.79 in Google Display Ads in the B2B sector.
The boss of targeting: With YouTube, advertisers can not only set parameters such as demographics and preferences but they can insert relevant keywords to reach the target audience and even place pages on ads. It allows advertisers to show the ads to their buyer personas at the right place and time.
Detailed reports: The streaming platform will give you a deep insight into your success. The advertisers can learn about the behaviour of consumers who engage with ads. It subsequently helps in modifying the content.
Flexible: YouTube advertising is diverse and flexible. The advertiser can share testimonials, post expert content, or engage consumers through entertaining videos. The advertisers can also change target settings at any time.
Who did it well
Singapore-based marketing technology provider SilverPush got the brief right about contextual targeting – they got the brand to its audience on YouTube. They claim to use human augmented AI technology for contextual video level targeting – ensuring content-aligned ad placement, brand safety, and custom brand suitability, unique for each brand.
During the summer of 2022, SilverPush worked with the mass-favorite cookie brand Oreo. The delicious treats had come out with a special edition packaging to advertise for Spider-Man: No Way Home. They also had a tie-in trailer. To advertise Oreo and its limited edition packaging, SilverPush scourged YouTube for millions of videos in which people were dressed in the Spider-Man outfit or wore his mask. The ad was displayed with such videos.
Dynamic line-ups
YouTube launched dynamic line-ups to help brands discover content that fits them well. It uses Google's machine learning to grasp each channel on YouTube, including video imagery, sound, speech, and text. Then the streaming platform creates broad lineup lines on specific topics, cultural moments, or popularity. This gives better access to the interests and needs of your audiences.
American Communication agency OMD which was one of the first patrons of the dynamic line-ups has seen significant results. The company has stated that it provided a relevant and empathetic understanding of audiences. This helps in driving more relevant reach.
A challenge and ways to untangle
Contextual advertising has enough granular signals to identify, understand, and separate appropriate videos from inappropriate ones – solving a major challenge. No company wants its ads placed in the wrong context or worse, with unsuitable content. For instance, you don't want your ads with a news channel that is displaying crimes and conflicts, or maybe you don't want foul mouthed-influencers to advertise your product. Do you block the entire channel, then? No. A company can simply narrow it down to the specific video ID, and can still run on the suitable and safe videos while eliminating delivery on the rest.
Conclusion
As Google deliberates the cookie elimination timeline, marketers are already looking for completely cookieless solutions – ones that can avoid tedious rules around user targeting. Contextual targeting with its flexibility is a viable solution. Besides being impactful, it is an elegant, future-proof strategy.
If you liked reading this, you might like our other stories
What Does the YouTube Ad Revenue Share Move Mean For Brands?
Martech Spaces: All Eyes on YouTube