Company Closeup: Adobe – Designed for Success 
If there's one software creative professionals across the globe swear by – it is Adobe. It is a preferred companion for photographers, animators, illustrators, graphic designers, and publishers – the list is seemingly endless. That is because Adobe has historically specialised in software for creating a wide range of content, including graphics, photography, illustration, animation, […]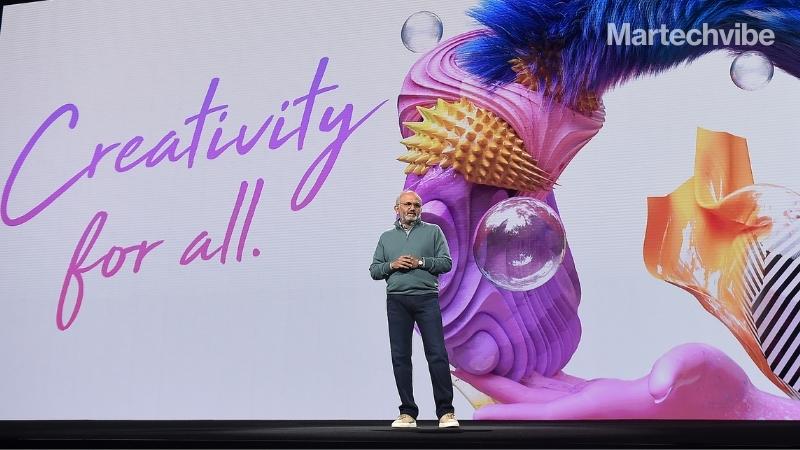 If there's one software creative professionals across the globe swear by – it is Adobe.
It is a preferred companion for photographers, animators, illustrators, graphic designers, and publishers – the list is seemingly endless. That is because Adobe has historically specialised in software for creating a wide range of content, including graphics, photography, illustration, animation, multimedia/video, motion pictures and print.
The Beginning
All great things (most of them actually) start from a garage. Amazon, Microsoft, Apple, Google, Hewlett Packard, Dell, Disney, Harley Davidson have all been created in garages.
When Dr Charles Geschke hired John Warnock as chief scientist for Xerox's new graphics and imaging lab, he set the stage for one of the world's largest software makers. While at the Xerox lab, the pair developed the PostScript computer language, which tells printers how to reproduce digitised images on paper. When Xerox refused to market it, the duo quit Xerox.
Adobe was founded in Warnock's garage. The company was named Adobe after the Adobe Creek in Los Altos, California, situated behind Warnock's home. John Warnock's wife Marva, a graphic designer, designed its logo – the stylised A.
Adobe has another prestigious first to its name. It is the only company in Silicon Valley to have been profitable in the first year that it was founded. Another tech wizard saw the company's potential in Silicon Valley. In 1982, Steve Jobs attempted to buy the company out from founders Warnock and Geschke for $5 million. The attempt was unsuccessful.
Also Read: Marketers, Let the Games Begin
Growth Story
With millions of users who swear by their products, Adobe has always stayed ahead of the curve through innovation. This successful journey started when Warnock and Geschke quit Xerox to develop and subsequently sell their first product, Postscript PDL.
After Steve Jobs' unsuccessful attempt at buying Adobe off its founders, Adobe's investors insisted that Warnock and Geschke partner with Jobs in any way possible. Succumbing to pressure, the founders agreed to sell Adobe shares worth 19 per cent to Jobs. The Apple founder, on his part, sweetened the deal by paying Warnock and Geschke five-times the value of Adobe's valuation, as well as a five-year license fee for Postscript in advance. Flush with funds, Adobe went on to create Postscript – a specialised printing software. Postscript's popularity soared after the founders licensed the Times New Roman and Helvetica fonts. By 1987 Adobe became an industry-standard printer language creator.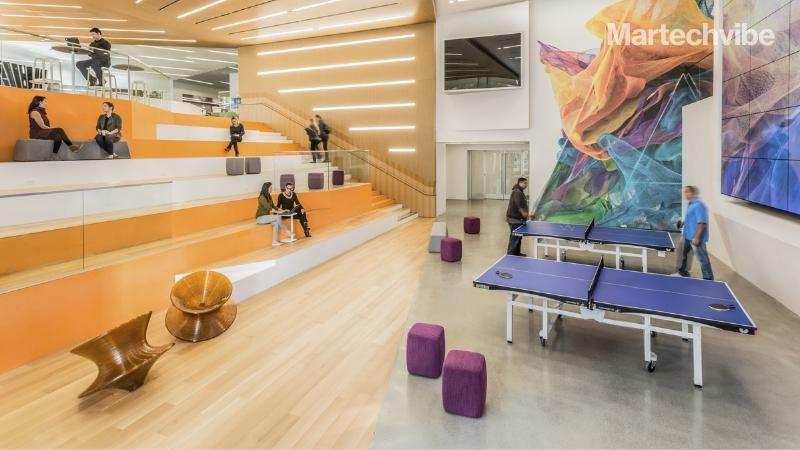 Product Portfolio
In the mid-1980s, Adobe entered the consumer software market with Illustrator, a vector-based drawing program for the Apple Macintosh Computers. Illustrator was created from Adobe's in-house font-development software,
The company's most famous and iconic product is the legendary Photoshop that launched in 1989. Exclusively created for Mac systems, Photoshop began its dominance in the market soon after launch.
A very friendly software for all video editors, Adobe Premier, came out in 1991. The software was later renamed Adobe Premier Pro in 2003.
The industry standard Portable Document Format or PDF as it is popularly known along with Adobe Acrobat and Adobe Reader were launched in 1993.  
Adobe has remained ahead in the game through product development and innovation, from photo editing and compositing to digital painting, animation, and graphic design. However, Adobe's plethora of innovative and meaningful products came not just from the bright minds sitting in San Jose, California.
Many of Adobe's creative products have come from other manufacturers who got taken over by Adobe.
Acquisition Spree 
Adobe has gained leadership through innovation and clever acquisition, from almost getting taken over by Apple to leading the desktop publishing revolution in the 1980s. Here's a brief list of Adobe's many mergers and acquisitions.
In 1992, Adobe acquired OCR Systems, Inc.
In 1994, Adobe acquired the Aldus Corporation and added PageMaker and After Effects to its product line.
In 1994, Adobe acquired LaserTools Corp and Compution Inc.
In 1995, Adobe added FrameMaker, the long-document DTP application, to its product line after Adobe acquired Frame Technology Corp.
In 1996, Adobe acquired Ares Software Corp.
In 2002, Adobe acquired Canadian company Accelio (also known as JetForm).
In 2003 Adobe purchased audio editing and multitrack recording software Cool Edit Pro from Syntrillium Software for $16.5 million. It was renamed Adobe Audition and included in the Creative Suite.
In 2005, Adobe acquired its main rival, Macromedia, in a stock swap valued at about $3.4 billion, and added ColdFusion, Contribute, Captivate, Breeze (rebranded as Adobe Connect), Director, Dreamweaver, Fireworks, Flash, FlashPaper, Flex, FreeHand, HomeSite, JRun, Presenter, and Authorware to Adobe's product line.
In 2009 Adobe acquired online marketing and web analytics company Omniture for $1.8 billion. Omniture products were later moved to the Adobe Marketing Cloud.
In 2010 Adobe bought Day Software integrating their line of CQ Products: WCM, DAM, SOCO, and Mobile.
In 2011, Adobe acquired DemDex Inc. to add its audience-optimisation software to its online marketing suite. In the same year, Adobe acquired Nitobi Software – the mobile application development framework PhoneGap makers. As part of the acquisition, PhoneGap's source code was submitted to the Apache Foundation, where it became Apache Cordova. The same year Adobe acquired Efficient Frontier to boost its online advertising techniques.
In 2018, Adobe acquired e-commerce services provider Magento Commerce from private equity firm Permira for $1.68 billion, which boosted Adobe's Experience Cloud business. Adobe also acquired marketing automation software company Marketo for $4.5 billion.
In 2019, Adobe acquired 3D texturing company Allegorithmic – makers of substance texture tools – for creating 3D textures and materials in-game and video post-production. The deal was done for $106.2 million. Adobe combines Allegorithmic's Substance 3D design tools with Creative Cloud's imaging, video, and motion graphics tools for video game creators, visual effects artists in film and television, designers, and marketers.
In 2020, Adobe acquired Workfront, a provider of marketing collaboration software, for $1.5 billion.
Also Read: Best CRM Software for Every Business 
Operations
Adobe's products serve customers through three segments. Digital Media, Digital Experience and Publishing.
The Digital Media segment provides tools and solutions that enable individuals, small and medium businesses and enterprises to create, publish, promote and monetise their digital content. This segment is responsible for generating almost 70 per cent of the company's revenue. Prominent products include Photoshop, Illustrator and subscription-based Adobe Creative Cloud.
The Digital Experience segment provides solutions and services for how digital advertising and marketing are created, managed, executed, measured and optimised. This segment is responsible for generating the remaining 30 per cent of Adobe Inc.'s revenue.
The publishing segment addresses market opportunities ranging from the diverse authoring and publishing needs of technical and business publishing to its legacy type and original equipment manufacturer printing businesses. Generating approximately five per cent of the total revenue, publishing addresses diverse market opportunities, including eLearning solutions, technical document publishing, web conferencing, document and forms platform, web application development and high-end printing.
Leadership
Adobe is led by Shantanu Narayen, Chairman of the Board, President, Chief Executive Officer. He is followed by Dr Charles M. Geschke, Co-Founder & Director Emeritus. John F Murphy is the Chief Financial Officer, Executive Vice President.
Abhay Parasnis is the Chief Technology Officer and Executive Vice President, Strategy and Growth. Ann Lewnes is an Executive Vice President and Chief Marketing Officer.
Strategy for Success
Adobe's success strategy lies in developing an extensive partner ecosystem to expand Adobe solutions' reach and breadth in the global marketplace. To assist partners in building their respective digital practices, Adobe Global Services provides a comprehensive set of deliverables through Adobe's Solution Partner Program.
Adobe's strategy with Creative Cloud is designed to enable them to increase their revenue with users, attract more new customers, and grow their revenue stream.
Geographical Presence
Adobe globally employs over 22,000 people. Forty per cent of Adobe's employees work from San Jose. Adobe has major research and development centres in Newton, New York City, Minneapolis, Lehi, Seattle, Austin, and San Francisco. They have a significant presence in India, too, with mega R&D centres located in Noida and Bengaluru.
Security Flaws
Adobe software has been a favourite for hackers to gain unauthorised access to computers. Security agencies have repeatedly flagged the Flash Player for creating products with the maximum number of security vulnerabilities. Besides receiving backlash for rolling out unpatched software updates, Adobe has also been severely criticised for pushing unwanted software, including third-party browser toolbars and free virus scanners, usually as part of the Flash update process.
Customer Data Breach
In the past, Adobe revealed that 2.9 million customers' sensitive and personal data was stolen in a security breach, including encrypted credit card information. Adobe admitted that 38 million active users had been affected, and the attackers obtained access to their IDs and encrypted passwords.
Financial Results 
The digital media and marketing software maker earns a near-perfect EPS Rating of 98 and an SMR rating of A. In December 2020, Adobe exceeded market expectations for its Q4 performance. The company then presented a robust outlook and is expected to post robust earnings as it gets ready to present Q1 FY2021. 
The company has set its revenue target at $15.15 billion for 2021 after it posted a robust 15 per cent YoY growth of $12.87 billion from the previous year.