Are You Measuring Your Video ROI Right?
More than 30% of marketers plan to use more short-form videos over other social media content in 2023. YouTube and TikTok are competing for ad dollars. Is it time to update how we measure video ad effectiveness?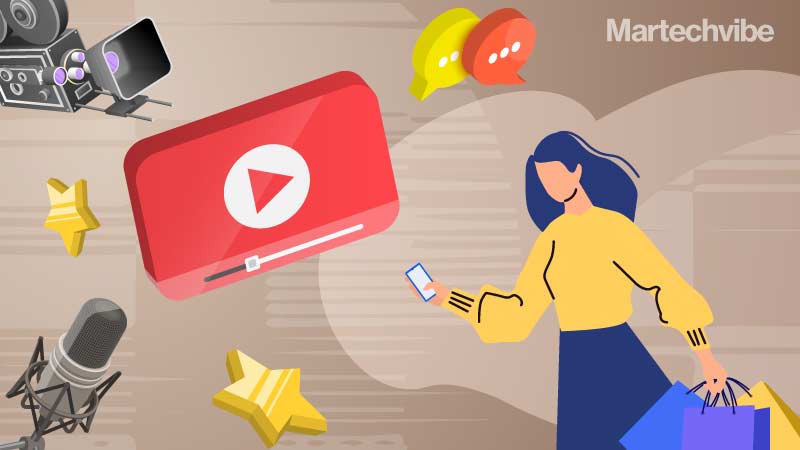 The true measure of a video's effectiveness must go beyond the view. You may be missing out on rich, contextual information to justify your spend on video marketing.
Brightcove, a streaming platform that allows organisations to host, share, and stream video content, won a five-figure contract away from a competitor. The key difference? It was able to use analytics beyond video views, leverage data to nudge potential customers further down the funnel, and convey the details to the sales team in time. The video that triggered the whole process didn't get a lot of views to begin with. The true value came from attributing a significant portion of the deal back to that video.
Expecting conversions straight away when measuring video attribution isn't going to work. Jacob Styler, Director at UK-based Infinity Digital, a search and social first agency, says, "I think most people believe, because of the way video has evolved, that it is a gateway to a direct sale or lead. This is not the case. If video is your chosen content format, then you should be prepared to approach the campaign in the same way as any other. Build your brand, create trust and offer something unique – ideally in that order."
The role of content depends on where it reaches the customer through the funnel;
TOFU (top of the funnel) — Content that drives traffic
MOFU (middle of the funnel) — Keeps the target audience engaged
BOFU (bottom of the funnel) — Generates quality leads
Getting Relevant Traffic
According to Styler, the first priority is for brands to identify their target customer. Marketers could build an audience persona after considering the industry, job title, location, and budget responsibility. Tools like Semrush, Answer The Public or Google Search can help find out what answers the market is seeking about products, services or specific businesses. Marketers then create a list of questions they can confidently answer.
One of the best ways to connect with the consumer is to answer their questions and deliver that content through videos on social media. Marketers can use video as a format to address two critical stages – building brand awareness and establishing credibility. Then, run video ads on YouTube, TikTok, Instagram or Snapchat, enabling brands to offer advice, consultations, reviews, and strategy sessions. This will create a strong position for your brand in the marketplace.
Video As An Educational Tool
There is a special opportunity for financial brands. Video offers a particular advantage for creating digestible, engaging content about complex topics. In a study by J.D. Power, 59% of consumers said they want banks to help improve their financial health. For example, helping consumers increase their financial literacy can promote loyalty and achieve a trusted advisor status in aiding customers in making critical life decisions.
Don't miss out on the chance to personalise. Nikhil Mirashi, Head of Marketing for Middle East and Africa for MoEngage, an AI-based customer engagement platform, says, "Video ad effectiveness can be driven by personalising ads based on customer behaviour. Brands can use data to promote videos on social media to reactivate hibernating customers." For example, Sherpa, MoEngage's intelligent path optimiser solution, uses A/B or multivariate testing to show multiple options to viewers and monitor results. Higher-performing content is automatically selected over lesser-performing ranges to drive instant engagement based on your consumer behaviours.
Finding The Right Metrics
Trust takes time, says Styler. HubSpot reached out to 500 video marketers to find out what metrics they believe in, and they could choose multiple options. Over 60% of respondents shared engagement as a prominent metric for determining the success of video ads. Marketers listed a slew of metrics to measure the success of video campaigns; conversion rate (56%), view count (53%), click-through rates (52%), follower/subscriber growth (52%), and average view duration (50%) were clear favourites.
———————-
BOX
Engagement
Video engagement helps brands understand video's organic reach.
Conversion Rate
The conversion rate measures how well your video persuades viewers to convert leads into customers.
View Count
A view is counted anytime a video is watched on any device, but different platforms have different ways of measuring view counts.
Click-Through Rate
Click-through rate (CTR) measures how video encourages viewers to take a desired action.
Follower/Subscriber Growth
This is a vital measurement dynamic to check a video's performance because it shows that your video is reaching new audiences and attracting people to your brand.
Average View Duration
It is the total watch time divided by the total number of video plays, including replays. It measures how long viewers watch the video, on average.
——————————–
Video Ad Spending Defines Ad Slowdown
Last year, TikTok's staggering US growth was far higher than other social media networks. According to reports, YouTube Shorts and Instagram Reels will make up 53.4% of US social ad budgets in 2023. It surely helps that it costs almost half the price on TikTok as compared to Instagram Reels to obtain 1,000 impressions from video advertising on the platform, as per figures shared by New York-based VaynerMedia.
TikTok has reported 1.5 billion users and is active in 154 countries. Instagram follows with 2.3 billion active users as of 2022. Facebook and YouTube claim a larger share of social media usage, with 2.9 billion and 2.6 billion users, respectively.
A recent Hubspot marketing report highlighted how not just video ads but short video formats that last for less than 60 seconds are becoming increasingly popular among all social media content formats. Thirty per cent of marketers plan to use more short-form videos than any other social media content. 73 per cent of consumers prefer short videos, and over 78 per cent said video ads convinced them to buy or download a software or app.
OTT platforms are likely to influence the landscape as well. In December 2022, Disney+ launched an ad-supported streaming tier as a way to drive new subscriptions at a more competitive price point. This move followed Netflix's announcement to allow ad-supported tiers.
Conclusion
What's next for the video? Immersive content.
"People are screaming out for personalised, informative content. TikTok has done so well, which is why the others have followed suit on delivering content that connects with real people. With the fast-approaching rollout of Web 3.0 and the metaverse, making an online experience as human as possible will resonate well with audiences, leading to them trusting and buying from you," concludes Styler.
If you liked reading this, you might like our other stories
Video Marketing Demands Attention: Why Is It So Powerful?
Have You Tried Video Marketing?