6 Steps to Building the Marketing Team of the Future
With more channels, and touchpoints available for customers to interact with a brand, marketers' task has never been more complicated. Vikram Krishna, Executive Vice President, Head of Group Marketing & Customer Experience, explained how marketers can resolve these complex issues. "What do we need to do differently to win market share while dealing with the […]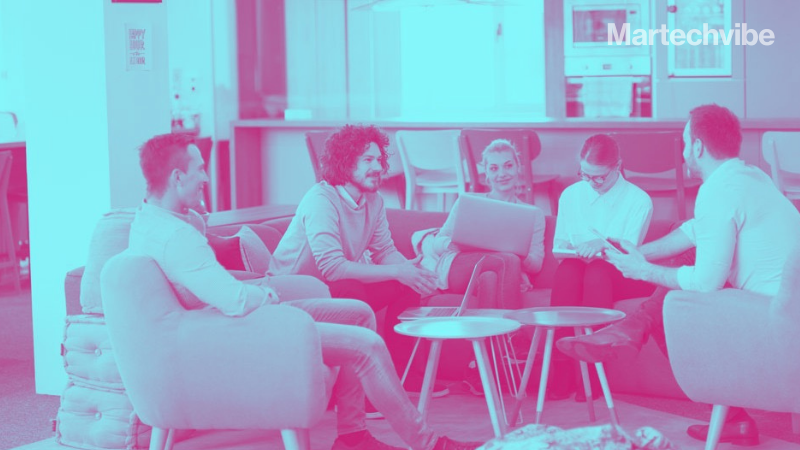 With more channels, and touchpoints available for customers to interact with a brand, marketers' task has never been more complicated. Vikram Krishna, Executive Vice President, Head of Group Marketing & Customer Experience, explained how marketers can resolve these complex issues.
"What do we need to do differently to win market share while dealing with the complexities of the marketing world," asked Vikram, in his address to over two hundred delegates attending the Vibe Marketers Fest 2019 in Dubai. He was one of the keynote speakers, speaking about building the marketing team of the Future.
Citing examples of creative work done by brands, ranking them on a scale of one to ten, with one being destructive in terms of brand image, and ten being something that moves the world. He places the Diamonds are forever campaign by DeBeers at nine and states that the work done by brands such as Nike and Adidas falls somewhere between eight and nine. "The question we should be asking ourselves is that despite the technology available to us in our MarTech stacks, how are we still in the five to six range? And what can we do to overcome that challenge to do better consistently?" Offering a solution, he states that we should be looking at capability STACKS – an acronym for the six steps to follow and achieve marketing goals and build a team for the future.
The six steps are-
1. Sustainability: Stop chasing numbers. Find a Purpose.
"This is one of my favourites because I believe that purpose is the new punk. If we don't get the purpose right, if we don't know what we want to do, and we don't understand if we will make a difference then it's just a very short-lived campaign.
Also Read: Using AI for Video Marketing
The purpose is also tied closely with profit. As leaders and marketers, we need to reflect upon our purpose, 'who are we', 'what is the role that we truly want to play', and 'how do we play that consistently'.
As an industry and a function, marketing is losing a bit of its trust. Surveys published by B Schools that state that students don't favour marketing anymore. Another harsh fact is that CMOs aren't really making the cut. So in the 80s and the 90s, it was a fairly natural progression to see CMOs become CEOs. However, in recent times, we haven't seen that happen. One of the reasons behind that could be because the CMO is on good terms with the CTO, while he's probably not having a conversation with the CFO.
Now the CEOs are looking at CMOS for value, growth, profitability, sales, and sometimes even generating awareness, consideration etc. There is a dichotomy in our tone as well as our language, and we need to figure out a way to bridge that carefully if we want to create a sustainable future.
2. Technology: Use technology to customise
We've all noticed that the CMO and the CTO are now almost interchangeable terms. In fact, there are some organisations where the technology budget of the marketing team is bigger than the one of the CTO. That's because now it is all about hyper-personalised experiences; our customers are so used to it on Facebook, Twitter, LinkedIn, and even Netflix, that they are not going to be excited about a phone, water, or television that's being launched in the market. For a marketer, that's the challenge, these products are not as digitally connected and agile as Facebook or Tik Tok. Hence it is important to understand how we create these personalised interactions at scale and deliver it to the organisation.
It's not just about the technology or the stack, but what you do with it, the difference you make in people's lives, and the problems you help solve.
3. Analytics: Using data to focus
At Emirates NBD, we're doing about 200-250 campaigns a month. And our current stack is quickly taking us to 1500-2000 campaigns a month. It's not just about launching those campaigns, it's also that by using analytics, marketing is expected to contribute 60-70 per cent of the revenue of our organisation by the end of next year.
Also Read: Data-driven Marketing is Critical for Brands
So while those numbers may not sound incredible to eCommerce organisations, for an industry that has been traditionally fairly physical and has used technology to make that physical experience seamless, to have a situation where 60-70 per cent of your sourcing is done to digital channels, is a transformation.
4. Customer Experience: Make your customers love you
A CMO has to also become the Chief Customer Officer for the organisation. It's fantastic to launch these campaigns, but sometimes marketers do a disservice to the organisation, by raising expectations through these campaigns, but not having a sense of where the reality is; creating a mechanism where you bridge that gap and move one closer to the other.
In my opinion Customer Experience is going to be a bigger differentiator than technology.
What is Apple Inc. today? Isn't it a customer experience company?
Also Read: Genesys Survey Reveals Customer Support Experiences Bring Consumers to Tears
5. Knowledge: Invest in knowledge
We need to understand that the knowledge gap is a reality. The sum total of knowledge is doubling every year and we need to make sure that we are keeping our teams at the cutting-edge of capabilities, and investing in them to make sure they get better at what they do.
Also, we need to address the knowledge gap in customers as well. So it is our job as industry practitioner that when we develop our marketing strategies, we keep in mind the fact that the knowledge gap of the customer and the information that he or she needs is available at the moment that the decision is being made. Some industries are doing that well, many aren't.
6. Storytelling: Tell a great story
We are storytellers. Marketing has always been about storytelling. There is a lot of storytelling happening every day. As marketers, it is so important to understand that aspect and not get lost in technology and analytics, but also make sure that you bring out those aspects in a way that everyone wants to hear.
Vikram believes that this is an incredible time to be a marketer, "If we just embrace and rise above the challenges, the opportunities are amazing. Just pick on a new capability stack and do things that excite you that you've never done before and encourage your team to do so, as well. The world needs a marketer to make a difference.
These are excerpts from Vikram's presentation at Vibe Marketers Fest 2019 – the region's first and most authoritative marketing technology conference.