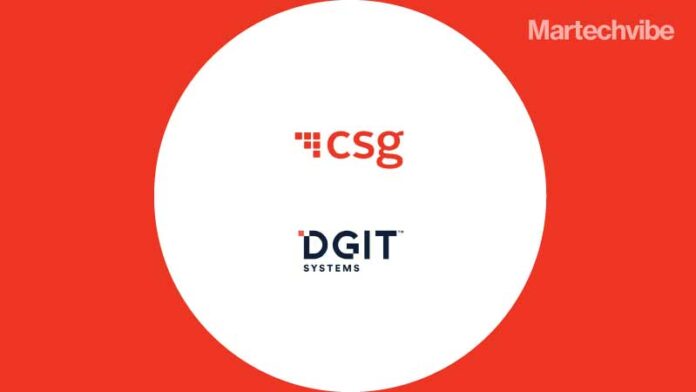 CSG has acquired DGIT Systems for enhanced quote and order capabilities to help communications service providers (CSPs) deliver 5G digital services.
CSG provides customer engagement, revenue management and payment solutions. DGIT provides configuration, price and quote (CPQ), and order management solutions for the telecom industry.
The combined solution gives CSPs the flexibility to innovate and implement new digital services, the companies said.
Natural Extension
Ken Kennedy is CSG's COO and president of revenue management and digital monetisation. He said that few CPQ products address the specific needs of the telecom industry like DIGITs does.
"GITs products make processes easier through automation and intelligence, rather than simplifying functionality and limiting the capabilities of the CSP to take to market," he said.
CSG has partnered with DGIT for many months and has seen "positive interest and results from our combined solutions," Kennedy said.
Also Read: Is AI Changing Content Marketing?
"It was a natural extension to bring DGIT into CSG," he said. "Our powerful CPQ and order management capabilities significantly reduce provisioning and billing errors, which are two of the leading causes of customer dissatisfaction for CSPs."
As CSG continues to innovate the product line, DGIT customers will benefit from ongoing product enhancements and deeper integrations, Kennedy said. Those integrations will drive greater customer experiences and grow revenues.
Greg Tilton is DGIT's founder and CEO. "DIGITs strategic partnership with CSG highlights the value of our combined portfolio to the communications market," he said. "This acquisition brings the advantages of global scale and a world-leading monetisation portfolio to both DGIT and our customers. Together with CSG, we can help CSPs thrive in today's digital-first world."