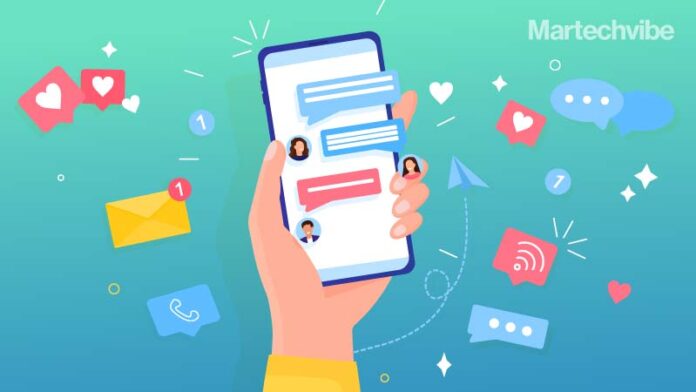 Does social proof have the ability to influence the target audience to take action, convert, and eventually become a customer?
There is a general tendency that when people find themselves in an uncertain situation, unsure how to act, they look at the environment around them to find cues and guidance. And they're especially influenced by people of their age and status.
It's because of the psychological phenomenon called 'social proof'.
Social proof meets the same idea when it comes to marketing. While shopping, consumers search for reviews, recommendations, and ideas on how others have used a product before purchasing.
In 2020, 87 per cent of consumers read online reviews for local businesses, which is why online stores work to get people to review their products. For instance, on the Fitbit website, health and tech industry experts speak about their product quality. It has helped a lot with Fitbit's success when various publications are talking about the same positive things, the reason why Fitbit is often rated as the top fitness tracker on the market.

The psychological phenomenon is also described as social influence. It refers to the idea that people copy others actions to imitate behaviour in certain situations.
How to use social proof in marketing
There are many ways to incorporate social proof into marketing to display happy customers to potential consumers. By understanding that the existing consumers have been happy with the brand, products and services before any transaction or purchase decision is one of the best marketing strategies.
Case studies
The best way to show satisfied customers is by drafting a case study about their experience with the brand. Select several clients that you've had notable success with and reach out to them if they'd be willing to participate in a case study along with preliminary questions.
Basically, these are in-depth analyses into how a brand and the consumer worked together, thus ensuring their enthusiastic participation. One of the instances is of Case Study Buddy, where they showcase the results of their work.

Showcase Testimonials on the Homepage
The value of a business is heavily related to the brand's reputation, but it's not just about PR initiatives. The strength of testimonials lies in their objectivity. A great example of testimonials can be of how Intercom uses authoritative testimonials on their homepage to strengthen their social proof for potential consumers.
Reviews are a powerful way to develop trust for any business or a product/service. If your company gathers testimonials, mark them throughout your website on the pages you know will be seen often.
Social media
Social Media Examiner uses social proof on their conference landing page to display the number of people talking about the event all over the year.
Recommendation from existing consumers/brand advocates in the kind of tweets, Facebook posts, Instagram comments, and so on. Collect all the positive reviews consumers say about the brand or the product or service through social media. These kinds of social proof are effective both for B2C and B2B products and services.
Integrations
One more method of social proof is integration. Usually seen with SaaS tools in the marketing industry who want to offer their consumers the strength to make tools they already use work together.
For instance, Calendly tweeting about their new integration with Slack (and Slack Retweeting it).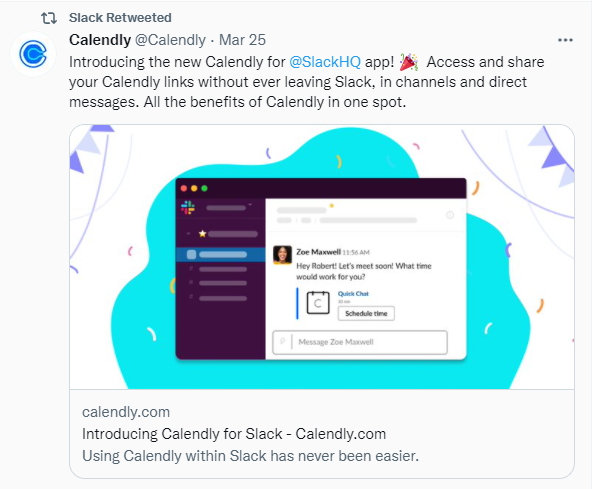 Influencer endorsements
According to Tompson, influencer marketing has been considered the fastest-growing consumer-acquisition channel. And the 2004 American film Mean Girls resonates with it. If the right person wears flip flops and army pants, then everyone wants flip flops and army pants. That's the power of an influencer.
Netizens want to know what products and services these content creators use and hence follow these influencers. Therefore, influencer marketing is a great instance of social proof and can expose a brand to a broader audience.
What Works Best for Marketing?
Social proof is like a cherry on the cake, and it can have a significant impact on marketing and advertising. But do you know what type of social proof works best?
According to Voices.com, placing the logos of business customers on a company website can increase conversions by as much as 400 per cent.
The average consumer reads ten online reviews before making a purchase decision.
57 per cent of consumers will only buy or use a business service if it has at least a four-star rating.
For 50 per cent of all consumers, their next step after reading a positive review about a company is to visit their website.
Takeaway
Overall, social proof is a great strategy, however, marketers need to know who and when to target. It's not a magical marketing solution, but it will help you become a brand that people trust, like, and shop for when used in the proper context.
If you liked reading this, you might like our other stories
Do Consumers Trust Social Media Influencers? 
You've Got Email: Enveloping The Right Elements