World's First 5G-Powered, Hybrid Festival Experience To Become Reality Soon
Leading organisations from across the UK's arts, entertainment and technology industries including Digital Catapult, the Warner Music Group and O2 are collaborating to create the first-ever hybrid 5G Festival. The 5G Festival will be a showcase of creative talent blended with the power of advanced digital technologies, and broadcast live directly to audiences at remote […]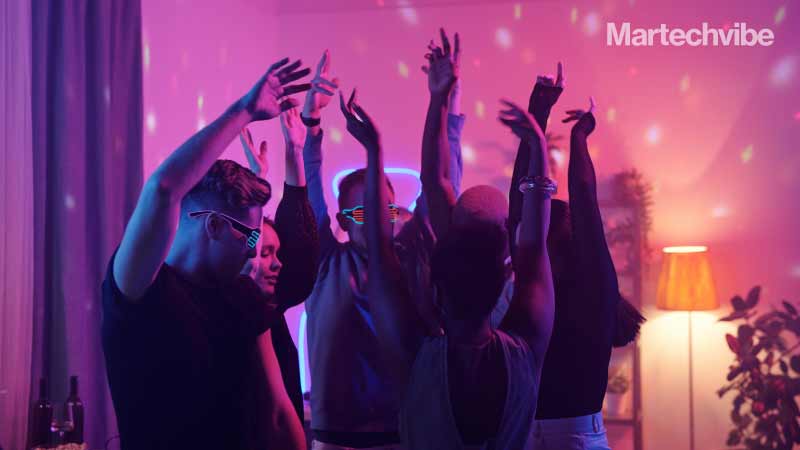 Leading organisations from across the UK's arts, entertainment and technology industries including Digital Catapult, the Warner Music Group and O2 are collaborating to create the first-ever hybrid 5G Festival.
The 5G Festival will be a showcase of creative talent blended with the power of advanced digital technologies, and broadcast live directly to audiences at remote locations from world-leading venues, as well as producing novel immersive in-venue experiences.
5G Festival is using 5G and its ability to transmit with low latency (delay) and in ultra-high bandwidth to allow physically separate artists to produce immersive live, collaborative performances across multiple venues. In practice, this means musicians can perform together from different venues at the same time, completely in sync with one another, and audiences can have a wider choice of where and how they can experience live music.
Also Read: Is MENA Ready for 5G and Mobile Advertising?
The core 5G infrastructure is based on Digital Catapult's 5G Testbed, which spans three sites across Brighton and London, and offers technologically complete end-to-end, standards-compliant, commercial and open-source network services. 5G Festival will use Mativision's network-ready 360° content distribution platform, and O2's public 5G network to support the scale of the project.
In March 2021, the first trials experimented with the effects of audio latency (the delay in the amount of time it takes for sound to get from its source to a listener's ears – i.e. from one musician to another) on the performers' ability to play together. "The trials produced fascinating, and some unexpected results," said Sonosphere's Andy Robinson
The next trials will take place during June 2021, with a final showcase event planned for early 2022.
"As the UK's no.1 brand in live music we're proud to be part of initiatives like the 5G Festival, using advances in technology to bring entertainment from amazing venues into people's homes" said Head of 5G at O2, Rob Searle.
"At O2 we've been celebrating our own venues in recent months, identifying local talent to create artwork reminding communities of the good times enjoyed at live music hotspots. We're looking forward to getting the 5G Festival up and running – connectivity has never been more important as we power this country into recovery and work to rebuild Britain."