With Microsoft Azure, Hanshow Achieves Major Breakthrough in Retail Digitisation
The scalable and affordable deployment of enterprise-grade IoT (Internet of Things) applications in the retail industry has so far been hampered by technological hurdles. However, Hanshow, provider of digital solutions in the retail sector, offers a SaaS solution to accelerate this digital transformation. The solution connects store shelves to retailers, store operators and customers on […]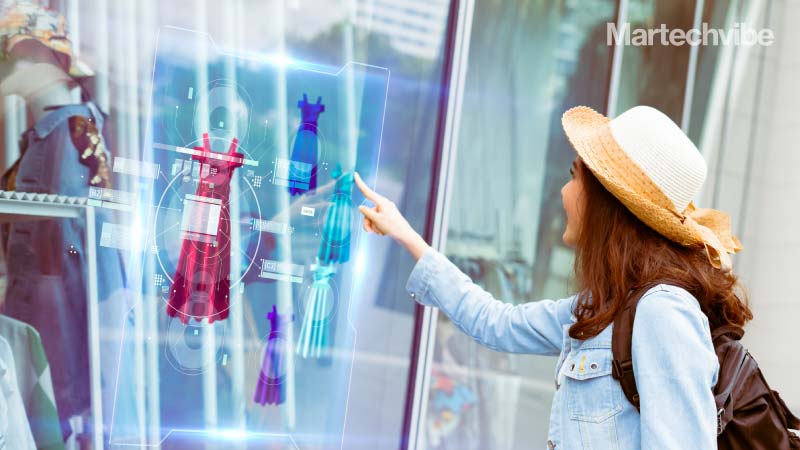 The scalable and affordable deployment of enterprise-grade IoT (Internet of Things) applications in the retail industry has so far been hampered by technological hurdles. However, Hanshow, provider of digital solutions in the retail sector, offers a SaaS solution to accelerate this digital transformation. The solution connects store shelves to retailers, store operators and customers on an unprecedented scale, managing more than 10 million IoT devices across a vast network of Ahold Delhaize stores in Europe.
Ahold Delhaize and Hanshow started their collaboration in 2018 to install EEG (Electronic Gondola Label) and other digital solutions in select stores in Europe. This partnership then expanded to hundreds of stores across Europe with over 10 million EEGs to sync and manage – the amount is impressive.
EEGs are the building blocks of the digitisation of retail, and therefore having effective solutions to connect them is essential in order to maximise efficiency and open up new possibilities for digital solutions. However, the ability to remotely manage tens of millions of EEGs in hundreds of stores through a cloud-based network had not yet been possible until Hanshow partnered with Microsoft to develop a SaaS solution that can handle this massive amount of integration.
The adoption of solutions through cloud services and IoT technology is growing in retail. Global research firm Gartner estimates that "global end-user spending on public cloud services is expected to increase 18.4 per cent in 2021 to $ 304.9 billion, from $ 257.5 billion in 2020." * It also specifies that "although Software as a Service (SaaS) remains the largest market segment and is expected to reach $ 117.7 billion in 2021, Application Infrastructure Services (PaaS) is expected to experience a higher growth of 26.6 per cent." 
The benefits of adopting such services are evident through this partnership. Hanshow's SaaS solution addresses many of the challenges faced by retailers, such as staffing needs during peak periods, labor costs, space constraints and overall productivity.
Until now, retailers had to install and operate their own on-premise server and infrastructure system, requiring massive investment, lengthy set-up time, and significant input from IT professionals.
Also Read: Strategising a Robust B2B Marketing Campaign for SaaS Companies
Hanshow's SaaS solution provides international retailers with a smart, easy-to-deploy, user-friendly and analytics-driven platform. Hanshow SaaS is ready to be accessed instantly anytime, anywhere. Data can be shared between multiple countries, while remote monitoring and updates are seamless. Price updates and other updates to EEG or digital solutions are being carried out at a breakneck pace; 3 million EEGs can be updated in just 80 minutes. And with a focus on the increased security required by a cloud-based network, Hanshow performed security testing by a leading international security company to certify the data security of the SaaS Hanshow backed by Microsoft Azure.
"This breadth and advancement in retail technology has been made possible by the security, stability, scalability and speed of Microsoft SaaS with innovative management software from Hanshow," said Raj Raguneethan, Regional Manager, Retail and Consumer Goods at Microsoft Asia. "With this achievement, we are only at the beginning of what is possible with IoT and SaaS."
While more than 10 million EEGs have already integrated Hanshow's SaaS, Hanshow can handle many more if necessary. "By integrating the digitisation of retail with SaaS, the possibilities are limitless," said Shiguo Hou, executive chairman and CEO of Hanshow. "This is the future. Our commitment is to bring these benefits to customers and retailers on an even larger scale."