Spotlight: The One With The Bridge To Sustainable Growth
Future MarTech Leader throws the spotlight on Anastasiia Pohyba from Pedigri Technologies.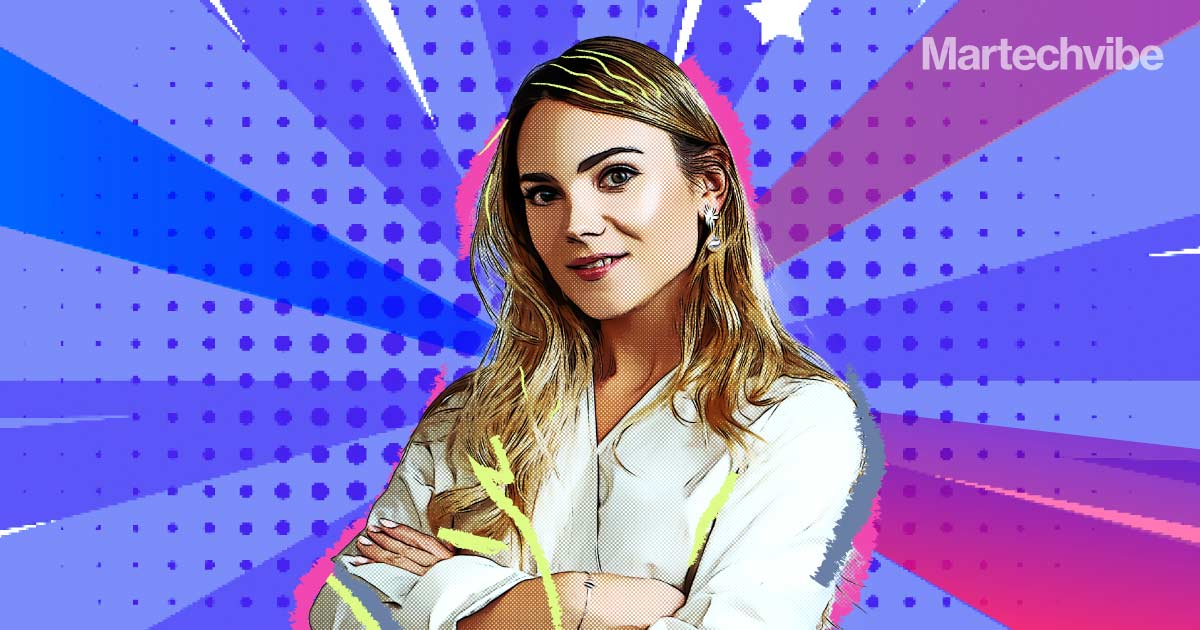 How often do marketers strive to connect marketing tactics and overarching business strategies? This effort ensures that growth initiatives remain in harmony with market conditions and customer requirements. Young marketers are increasingly recognising that prioritising responsiveness and personalisation are the primary drivers of successful business growth.
Marketers today harness the power of technology to understand their target audience and work towards better acquisition and retention. Martechvibe is determined to bring the spotlight on such visionary martech individuals who are poised to shape the future of the industry. 
As the nominations pour in for the "Do You Know A Future Martech Leader?" initiative, here is a preview of our next shortlisted candidates: Anastasiia Pohyba from Pedigri Technologies.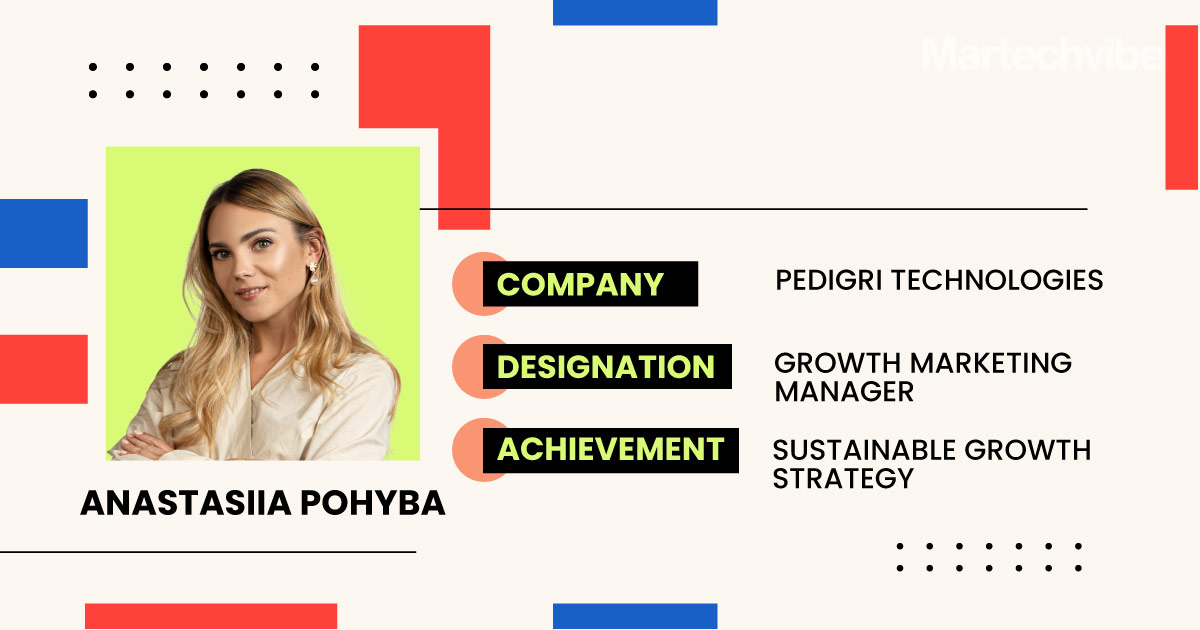 In this exclusive snapshot, we delve into Pohyba's purpose-driven thoughts on sustainability and her use of technology that set her apart in an industry where business management is key. 
About Pedigri Technologies
Pedigri Technologies specialises in mission-critical products and service spare parts management, product lifecycle management, reverse logistics, and repair services for Hi-tech & Medtech products. Headquartered in Dubai and with operations spanning more than two decades, the company supports vendors and their partners across 23 countries in the MEA region.  
As a Growth Marketing Manager in a B2B tech-driven supply chain solutions company, Pohyba leverages a holistic approach that integrates data-driven insights and cross-functional collaboration to drive sustainable growth. Her role bridges the gap between marketing tactics and overarching business strategy, ensuring that growth initiatives are aligned with market realities and customer needs.
By integrating the latest in digital marketing, customer understanding, and product value proposition, she ensures that the company solutions resonate with business clients, driving acquisition and retention. 
Pohyba says, "It's essential to deeply understand your target audience, as this knowledge forms the foundation for any successful marketing strategy. Foster a culture of open and honest communication with them and encourage feedback."
Marketers must prioritise responsiveness and personalisation. To achieve this, she utilises data-driven insights and advanced technology to create personalised marketing campaigns.
"Take advantage of technology. Tools and platforms can significantly enhance your campaigns, productivity, and ROI by providing automation, analytics, and refined targeting capabilities."
Pohyba relies heavily on marketing automation platforms to effectively segment the audience and tailor her outreach. She also uses analytics tools to track campaign performance and understand customer journeys. A robust CRM system allows her to nurture leads and deepen relationships with existing clients, ensuring that she delivers value at every touchpoint. Having end-to-end visibility on marketing channels, campaigns, and budget is imperative for her.
How does she strive to be the best? "I prioritise continuous learning by enrolling in industry-leading courses like Reforge and Growth Tribe to deepen my understanding of emerging growth strategies and techniques. I regularly network with marketing professionals at industry conferences and events to exchange insights on the latest tech trends."
To thrive in this environment, staying ahead of the curve with dynamic knowledge and technology development is the key to be the next martech leader. And Martechvibe is committed to unveil narratives of brilliance.
Have you entered your nomination yet?