Put Gamers First Without Disrupting Gameplay 
In-game ad platform Anzu has been having a busy year. They were in the news for running a pilot programme with PepsiCo Labs and announced their partnering with Verizon Media to offer media buyers the ability to drive brand awareness among the gaming and e-sports community. The business of gaming has been booming with people stuck […]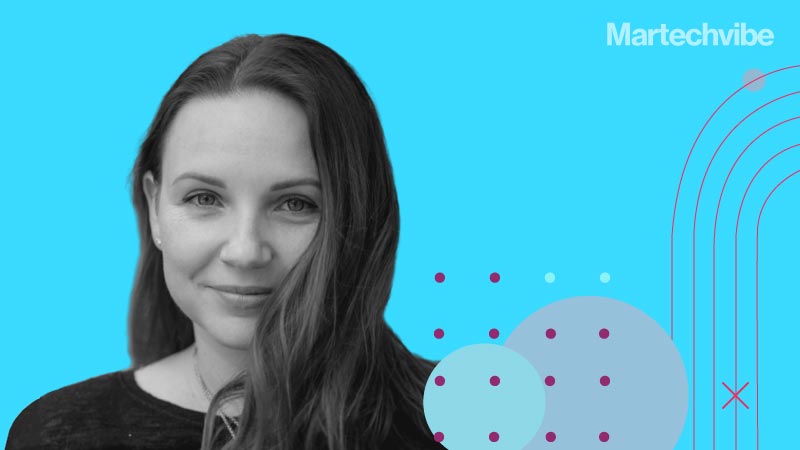 In-game ad platform Anzu has been having a busy year. They were in the news for running a pilot programme with PepsiCo Labs and announced their partnering with Verizon Media to offer media buyers the ability to drive brand awareness among the gaming and e-sports community. The business of gaming has been booming with people stuck at home looking to entertain themselves digitally.  
According to a report measuring app consumption during the pandemic-induced lockdown, 33 per cent of all downloaded mobile apps being games. Gaming reached new heights in 2020, particularly in hyper-casual, where installs increased 43 per cent — compared to 26 per cent for non-hyper casual.
Natalia Vasilyeva, VP of Marketing at Anzu.io speaks about how fully blended in-game video and banner ad placements are served in brand-safe environments across mobile, PC and console games, bringing scale to the in-game advertising industry. 
What changes has the pandemic brought to the gaming industry and consumer behaviour?
While gaming certainly was already on the rise, the pandemic accelerated the speed of the industry's growth. Gaming numbers exceeded expectations in 2020, generating nearly $175 billion in revenue from an audience of over 3.1 billion. This was in part due to new consumer sentiments: as people were forced to stay at home, many turned to gaming for entertainment, as a fun or distracting way to spend time, and even more importantly, as a safe — aka, socially distant — way to interact with others.
In a recent podcast I took part in with Facebook Gaming's EMEA head of marketing Tim Lion, he mentioned that their latest research found that these new gamers (initiated in 2020) are considerably younger and prefer more core and mid-core genres, and have higher propensity to spend in-game, making them even more attractive to brands.
As we begin to emerge from lockdown, it's clear that these gamers aren't going anywhere, and that many of the habits they picked up during lockdown are here to stay. According to a report from Newzoo, this year, the gaming industry is forecast to shrink slightly due to the world opening back up. However, forecasts for 2021 are still way beyond what was predicted, with the industry still expected to grow by 7.2% from 2019 to 2023.
How has the in-game advertising landscape matured over the last few years?
We've seen a lot of changes in the gaming industry over the past few years including new phones, PCs and consoles with better gaming capabilities, the rise of massive free-to-play multiplayer games like Fortnite and Roblox, more advanced ad solutions including programmatic in-game ads, and a huge growth in the number of gamers in part due to lockdown restrictions. All these factors have aligned to help brands and agencies begin to see gaming as a viable advertising channel that offers an incredible opportunity to reach billions of potential customers via innovative formats that enhance their gaming experiences.
In response, we became the first in-game advertising platform to bring ad viewability, real-time analytics, and existing digital advertising standards in-game. We've also been working with some of the ad industry's leading viewability, fraud detection, and brand safety companies, including Moat, Kantar, and Comscore, to build out this ecosystem, ensuring that they treat the space right, consider all the complexities that gaming has to offer, and adjust their metrics accordingly.
Can in-game advertising be more immersive yet non-intrusive? 
Anzu's goal is and always has been to create in-game ad experiences that put gamers first without disrupting gameplay. We believe this is key to attracting the world's best games and top-tier brands, allowing this space to continue to grow naturally.
Consumers are also increasingly wary of the way ads can disrupt their online experience. Gone are the days of brands being able to get away with jumping in front of consumers without any warning. Gen Z, who have little or no memory of the world as it existed before smartphones, are more aware than any other generation of the implications that bad advertising can have on their digital experience, with 82% skipping ads and more than half now using ad blockers.
Advertisers need to be smart about the way they connect with audiences. This is why more and more brands are turning to Anzu, as our non-intrusive in-game formats offer brands a natural way to reach their audience, which not only avoids disrupting their online experience but compliments it.
Gaming is an emerging market in the native advertising space in the Middle East. What are some advertiser perceptions or myths that you would like to bust?
One of the main myths we hear is that brands believe that gamers are not their audience. However, gamers are incredibly diverse, spanning all ages, genders, backgrounds, and cultures. Women now account for a large proportion of gamers across the globe, making up 38 per cent of gamers in Asia, 45 per cent in Europe, and 41 per cent in the US. Global Web Index also found that gamers are getting older, debunking the assumption that most gamers are under a certain age. They found that more 55-64-year-olds are playing games than ever before.
Another perception we often come up against is brands believing they should avoid games that include violence, however it has recently come to light that not all violence in gaming is bad. Our partners over at Xaxis recently spoke on this at AdWeek Europe. 
Also Read: Impersonation Attacks Are On the Rise. How Secure Is Your Email?
Advertisers harbour concerns about measurement and attribution metrics. How does your tracking engine work to solve this challenge?
As an emerging media, blended in-game advertising, native to gameplay, has yet to define how to measure effectiveness. While it's true that advertisers may be holding back from advertising in games due to lack of standards, it also may be that they don't want to be associated with typical intrusive ads prevalent in mobile that annoy players.
As the gaming audience matures, advertisers will need to adapt: brand suitability should be taken into account, and contextual targeting needs to be employed, especially in a post-IDFA (Identifier for Advertisers) world with no IDs to help advertisers find their right audiences. Future-proof blended in-game advertising already offers this to brands.
We have a patent-pending 3D ad tracker that measures and tracks ads in real time. On top of this, we've been working with industry leaders, including Comscore and Moat, to address this issue and using recognised 3rd parties that advertisers are comfortable with. It's also important to mention that we're part of IAB UK and their gaming committee that is working hard to address the issues and complexities around in-game advertising.
Our readers would love to know more about your journey and early wins with Zula.
It's great that via in-game advertising we've been able to help Zula continue to maintain their vision of providing an outstanding experience to gamers, while keeping their game free-to-play. As we strive to always put gamers first, and regularly speak to them to get their thoughts on in-game advertising and their gaming experiences.
As part of this initiative, we organised a Zula live stream during the DIGI1 Gaming Convention, which gave us a chance to speak to Meriç Çakıcı, one of Zula's popular pro players and streamers, to hear her thoughts on Zula's in-game ad experience. 'Zula is a very realistic game, and as a gamer, I don't consider their ads to be disruptive, because they are where I'd expect to see them in real life. I believe advertising is essential for the gaming community, and by investing in this space, advertisers can connect with bigger and more diverse audiences, especially when it comes to younger generations like Gen Z. In-game advertising is a whole new world, and it's better than traditional forms of advertising, because it's dynamic and profits everyone involved.'