Our Customer Churn Rate Averages 3.2% 
In the coming months, Virgin Mobile UAE will be able to offer the customer roaming plans, device insurance, travel and medical insurance as a bundle. We are building a state-of-the-art Martech stack – a real-time streaming ingestion engine that feeds into a data lake with AI/ML orchestration models analysing user behaviour, says Sumit Srivastava, Digital […]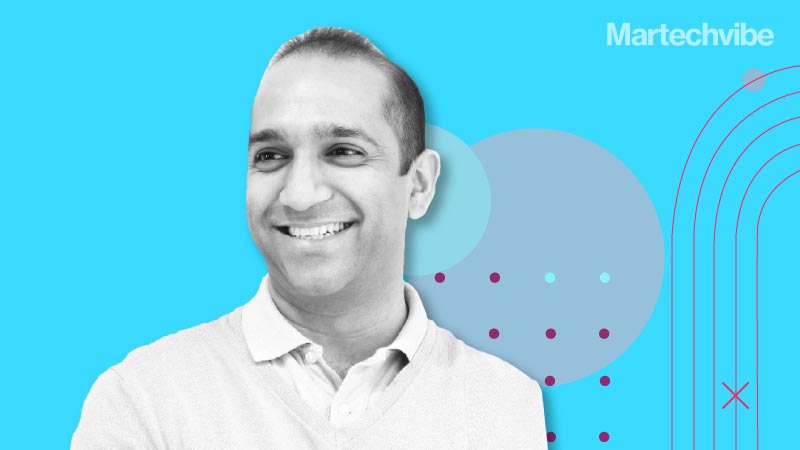 In the coming months, Virgin Mobile UAE will be able to offer the customer roaming plans, device insurance, travel and medical insurance as a bundle. We are building a state-of-the-art Martech stack – a real-time streaming ingestion engine that feeds into a data lake with AI/ML orchestration models analysing user behaviour, says Sumit Srivastava, Digital and Commercial Officer at Virgin Mobile UAE.
Martechvibe spoke with Sumit Srivastava, Digital and Commercial Officer at Virgin Mobile UAE. He spoke about the brand landscape in the Middle East, the highest adoption of MarTech solutions, the biggest expectations from consumers in the telco industry, and key changes in customer behaviour post-pandemic. Srivastava collaborates closely with the global teams, building a multi-vertical digital ecosystem and transitioning from product to platform-oriented digital commerce solutions.
Excerpts from the interview;
How do you differentiate yourself from other telecom players in a highly commoditised market?
In a short period, we have delivered on what we set out to do – our ambition is paralleled by our grit to get results delivered!
We wanted to break away from the traditional telco issues that customers faced and complained about – so we focused on building a fully digital solution that an app can control. There was full transparency and the customer felt in control. The app was built, scaled and enhanced based on customer research and insights by constantly involving them in our research lab – a massive set of customers that test products, features and send over feedback which is then incorporated into our product.
We gamified the app usage for customers through engagement, fun rewards and loyalty to earn cash back when they use services. Customers were given a chance to redeem this cash for other services within the ecosystem. Our customer churn rate is an average of 3.2 per cent, which is the lowest for the prepaid segment in the region – illustrating the value we can add to our customers, something our competitors cannot match.
No prefixed/forced bundles, it's customisable to your needs, national versus international minutes, data consumption, and roaming, etc., it is built to suit your needs at will. For example – at any point in time, you may boost your data, minutes or add-on services during your plan cycle at will and on an ad-hoc temporary basis.
We have added more innovative products like a fintech buy now pay later (BNPL) tool built into the app flow, this helps lower the barrier to entry for customers who could not afford niche high-value plans. Now, they can all enjoy the same benefits. We have launched our home internet solution, which can be delivered to your doorstep in under 60 minutes without Ejari or multiple calls to the service providers. All our products and services are digital-first, you just need to download the app and connect.
We have a MarTech platform built with an AI/ML orchestration model that recommends services and solutions for customers based on usage patterns. This will continue to enhance so we can predict the next best action a customer may take. In the coming months, Virgin Mobile UAE will be able to offer the customer roaming plans, device insurance, and travel and medical insurance as a bundle. It will also have offers on travel hotels and discounts based on the location you are travelling to – this is a mix of third-party and first-party data to build the best value to offer customers on demand, based on understanding their usage patterns and purchase behaviour.
Our MarTech is built with integrity and true to its DNA of customer-first – we look at usage patterns and recommend plans to customers that may save them money.
We are currently testing new AI models to help improve our digital targeting capabilities across our MarTech stack and the business – customer care with Conversational AI. I forged our first JBP partnership with Google in the region, and sold them our vision of building out a fully enabled digital platform. We have made progress in testing new ad models across full funnel dynamic display targeting and testing new algorithms – online to offline tracking, etc.
We are building a state-of-the-art Martech stack – a real-time streaming ingestion engine that feeds into a data lake with AI/ML orchestration models analysing user behaviour. The orchestration models help predict the next best action for the customer. Our campaign management sends these triggers to personalise and target the right customers to enhance this usage.
Tell us about the brand landscape in the Middle East and where you see the highest adoption of MarTech solutions.
From a holistic industry perspective, retail and ecommerce are primed for Martech enhancements.
Retailers like Azadea Group, Chalhoub and Massimo Dutti are sitting on a gold mine of data. I see them using it to leverage their base and monetise. Careem has done an awesome job expanding its platform and integrating its payment rails into its loyalty membership. This gives them absolute data in terms of spend versus intent versus discovery. However, the rest of the transportation industry is highly lacking.
Virgin Mobile UAE is far ahead of the other players in telco. In the banking industry, it's pretty sad that none of them has the basic guardrails to build a full-funnel customer experience model. From marketing and rewards platforms – the Entertainer is doing a great job but their rules – Segmented, Tiered v/s Generic rules need to be refined to look at predictive modelling – they currently look at spends but don't leverage that to predict which tiers they can upsell based on confidence and intent from customer browsing and engagement.
From my past experiences at eBay, DoorDash, Target and Sears in Silicon Valley and having built MarTech solutions, ecommerce and tech businesses for the biggest players globally, I can confidently say that this region is evolving fast and accepting in its mindset. I am excited about the digital evolution of this region, and proud to be actively involved in consulting on startups and contributing to the knowledge economy.
What are the biggest expectations from consumers in the telco industry?
I think the telecom industry has the same expectations as that of customers across industries – market dynamics and customer behaviour have evolved exponentially, and many industry solutions and products today intersect the daily lives of our customers.
Voice of customer – they want to be heard, they want a significant say in how the products/ solutions we build are relevant to their holistic lifestyle.
Personalisation – they want us to speak to "them" as individuals, service their individual needs, and add value to their daily lives in a manner that affects them most. They want us to predict and service their next need – as "understanding" their core values – even before they explicitly ask for it.
Security – what data do we store on them? How do we access, consume and distribute that information? How do we safeguard their information and profiles?
Transparency – say what you mean, do what you say, follow through on your commitments as a brand.
Collaborator mindset – customers today want to be collaborators with brands and not just a transactional input/number. Our research lab, where we get thousands of inputs and act on it, is a classic example. They want to be part of the journey and have a say in its impact on society. Customers want brands to align with their "value system"- sustainability is a notable example!
What are the key changes in customer behaviour post-pandemic?
Post-pandemic behaviours illustrate that buying, socialising, browsing, and engaging online during the pandemic catalysed for years to come.
Prior to the pandemic, digital commerce and services across industries were an average of three to five per cent of total commerce. Post-pandemic, with everyone now, used to having shopped online, ordered food and grocery, ordered cabs, had doctor consultations online, got pharmacies to deliver prescription drugs, etc. – this trend is still strong and will remain strong. However, the acceleration has decreased. So, if during the pandemic, ecommerce was 100 per cent of some businesses and some 50 per cent growth – digital commerce as a whole grew 30-40 per cent YoY in most developed global markets. Post-pandemic that is at 20 per cent versus 10 per cent pre-pandemic.
This illustrates that the convenience of digital commerce has high adoption rates; however, customers still enjoy the "experiential" aspect of physical stores. Therefore, for marketers and MarTech leaders' key questions arise:
Will Physical stores now be "experience stores"? How do we scale that with physical world experiences?
How do we integrate this physical world experiences seamlessly into the digital space via Web, App, AR, VR etc.
What Omnichannel data points do we capture about customer behaviour – both 1P and 3P?
Omnichannel should expand beyond just Store + Online – it should truly be "Omni" – therefore capturing data points across Store + Online + Social channels + browsing behaviour across platforms + engagement with touchpoints across these channels
How do we build multiple user funnels and flows for UX/UI for the optimal customer journey based on engagement with touchpoints and user-generated behaviour?
How do we leverage all of the above to provide a best-in-class customer experience?
How is the ecommerce boom impacting the way you do business?
The ecommerce boom was perfect because we got to be more tech than telco had early on. We were the first company to deliver and activate SIM cards at home in under 60 minutes – all done and ordered via the app, driver scheduled, and activation done at your home.
We behaved like an ecommerce company – D2C and digitally native – instead of relying on any physical location. The user flow is easy, fast, and convenient. We have also done this again with our Home Internet solution.
From the beginning, our customer care chat app emulates what global eComm companies do. We are in the process of building a marketplace solution for connectivity needs, mobile and home in one place. Our vision of being the digital lifestyle brand for the region for all connectivity needs – will leverage this ecommerce boom in the region.
How is Virgin Mobile UAE doing with building its sustainability vision?
A few months ago, at the sustainability conference at the Forbes Sustainability Summit held in Dubai, we presented our strategy and roadmap with a live product. Virgin Group is a strong believer in sustainability and we are front runners at COP (United Nations Conference).
What Virgin Mobile is doing in the UAE specifically;
We are leading not only the industry but also the region across industries and partnering with the UAE government to bring their vision to life. Virgin Mobile UAE is the only telco in the region to be carbon neutral and carbon negative by 2023. We have a multiyear roadmap but let's start with the basics already in place. We built a flow into the app, where every customer is educated and has engaging content to understand why our sustainability initiative is important for the planet and how they can contribute to saving the earth.
Each customer can contribute a mere AED 6 annually and Virgin Mobile UAE will match the AED 6 (a total of AED 12 contributed). We have partnered with local government and global initiatives to plant trees, offset carbon emissions, etc. We are gamifying this to make it even more engaging – customers get to build their own Digi-Tree, plant it, water it, clean it, and watch it grow etc., all in the app.
There is full transparency with all customers of where their contributions go. In the future, they will also get to choose from a catalogue of institutions and initiatives. Our physical SIM cards and SIM pack are biodegradable. This is far more progressive than any of our competitors but also across industries and we want to motivate other players to step up and meet this global challenge.
One piece of advice you would give marketers starting off their careers.
It starts with the customer and ends with the customer – everything in between is the journey  we define for the customer. Know them, understand them, build for them. Be the customer. In every meeting, every design session, every marketing conceptualisation meeting – always start with customer research, feedback, beta tests, surveys etc. The Voice of the customer should be the foundation – add innovation to that foundation to delight the customer beyond their imagination.
If you liked reading this, you might like our other stories
Loading Your Metaverse Tool-Belt 
Martech Spotlight: Carrefour