MarTech Startup Ziflow Raises $6 Million Funding 
Company Also Announces New Product Availability and Key Senior Management Hires Ziflow, announced it has raised a $6 million expansion round, led by Companyon Ventures, with participation from Riverside Acceleration Capital (RAC), bringing total funding to approximately $7.3 million. The funds will be used to accelerate the expansion of Ziflow's product development and customer-facing initiatives […]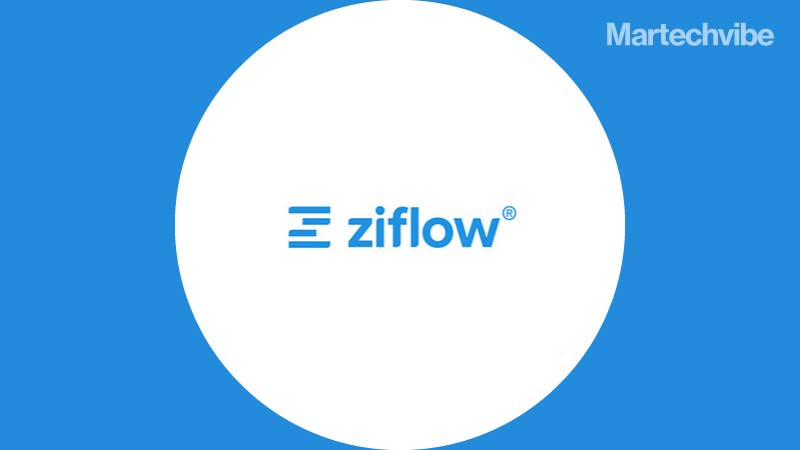 Company Also Announces New Product Availability and Key Senior Management Hires
Ziflow, announced it has raised a $6 million expansion round, led by Companyon Ventures, with participation from Riverside Acceleration Capital (RAC), bringing total funding to approximately $7.3 million. The funds will be used to accelerate the expansion of Ziflow's product development and customer-facing initiatives to meet the growing demand for enterprise-ready creative collaboration tools that complement today's remote working environments. 
Ziflow empowers marketing and creative teams and agencies of all sizes to overcome complex review and approval workflow challenges, making team feedback effortless, more streamlined and efficient. Its next-gen platform provides users with rich annotation and markup tools, real-time collaboration capabilities, and automated workflows to simplify the entire review and approval process. Founded by market leaders, Ziflow is a standalone online proofing solution that offers a secure, enterprise-ready environment where creative content can be reviewed from anywhere, on any device, with any workflow.
Driven by the impacts of COVID-19, marketing and creative teams are remotely producing more content for more channels than ever before. Such a high volume and variety of work often leads to painful bottlenecks to ensure that it crosses over the finish line. For customers, Ziflow acts as a single source of truth for associated feedback and approvals that were previously accomplished via hallway conversations, emails and printouts, but now require a fully digital approach to embrace and enable today's remote working scenarios.  
In addition to Ziflow's new funding, the company announced the availability of its next-generation online proofing solution, which continues the trend of simplifying the review and approval process for teams everywhere.
In addition, Ziflow announced the hiring of two new senior executives: Amyra Rand and Ryan Dunagan. Amyra joins the company as Vice President of Sales. She comes to Ziflow from Criteria Corp where she was Vice President of Sales and Strategic Partnerships. Ryan has been named Vice President, Growth Marketing. Ryan joins Ziflow from Spotio and also previously held a senior marketing position with ProofHQ.