KERV Launches Social Product to Boost Shopability in Video Content 
Interactive content and data company KERV Interactive launches social product, a mobile-only offering that is certified with Facebook and Instagram that allows in-video shoppability right within the Facebook/Instagram browser.  KERV partners with brands to transform their video assets into fully interactive storefronts (with pixel-level customisation), targeted and full of shoppable information that both enhances usefulness […]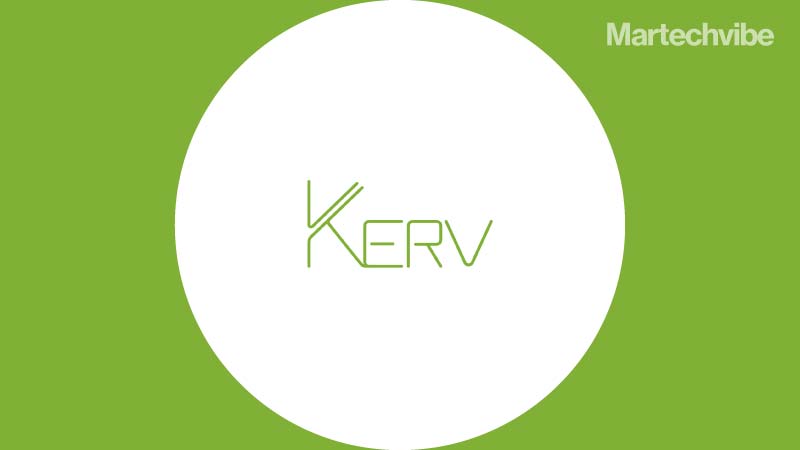 Interactive content and data company KERV Interactive launches social product, a mobile-only offering that is certified with Facebook and Instagram that allows in-video shoppability right within the Facebook/Instagram browser. 
KERV partners with brands to transform their video assets into fully interactive storefronts (with pixel-level customisation), targeted and full of shoppable information that both enhances usefulness and commerce opportunities. 
The company specialises in visual IR driven interactive video for brands that uses pixel edge precision in its identification of products to seamlessly connect content and commerce. For example, KERV works with Darn Tough, an innovative sock brand in the outdoor and fashion space, by driving increased engagement and ROAS.
Also Read: Have You Tried Video Marketing?
KERV's custom, dynamic interactive ad technology increases a video's consumer engagement, boosts shopability by over ten times, generates more time spent with content assets and increases interactions. KERV's product offers up a way to shop videos as they play. So, if an influencer is talking about her outfit, KERV can make it very easy to shop everything they have on as the video rolls.
The product drives increases in ROAS by 50-200%+ from data thus far collected. 
"This is a performance product that was created for social to further drive value for our consumers, by giving video content more e-commerce opportunities. As seen through our partnership with Darn Tough, this product more seamlessly sends consumers to unique product pages, which adds measurable lift and boosts ROAS, consumer experience, and commerce," said Marika Roque, COO of KERV Interactive.