Company Closeup: SAP - Running Enterprises
Decoding SAP When we think of SAP, two things come to mind. First, the enterprise resource planning (ERP) software businesses use to manage their core functions. Second, the German software company that actually created the system. The SAP software helps enterprises manage their core processes efficiently by combining internal and external management systems and facilitating […]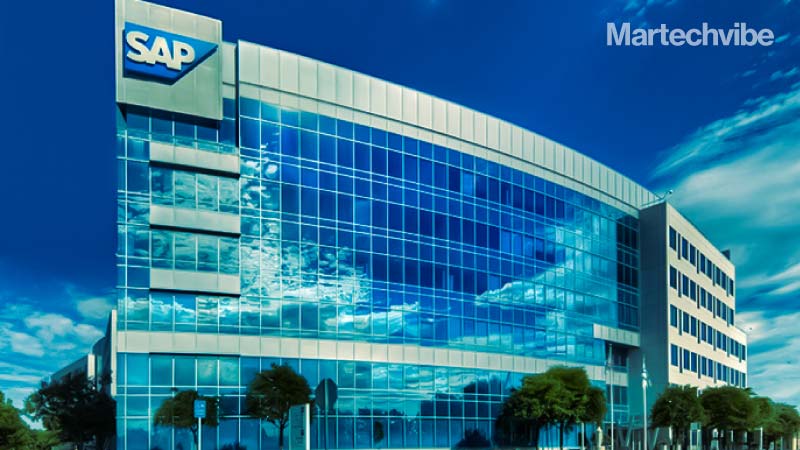 Decoding SAP
When we think of SAP, two things come to mind. First, the enterprise resource planning (ERP) software businesses use to manage their core functions. Second, the German software company that actually created the system.
The SAP software helps enterprises manage their core processes efficiently by combining internal and external management systems and facilitating information flow between them. SAP ERP software automates processes like finance, human resources, manufacturing, CRM, sales and service, etc. The software helps in efficient management by integrating various business processes and saving valuable time and money.
When businesses have a centralised management system in place, it helps the leadership take important decisions quickly and without errors. An efficient ERP software centralises business data, makes it readily accessible, and prevents data islands' formation. It provides a comprehensive enterprise view without the need for inter-departmental coordination – that is time-consuming and poses a greater possibility of delay. The ideal ERP software secures an organisation's data from across processes by consolidating it in a single structure and prevents the need for duplication of security systems.
Transparency and availability of data from single sources help enterprises take stock of their business, evaluate individual departments' performance, analyse current growth, and even help forecast sales and revenue, which translates to optimisation of production and delivery systems. SAP is a global leader in the creation of ERP. Let's take a look at SAP's journey so far.
The Beginning
SAP is a German multinational software company headquartered in that was found by five engineers from IBM, who were told that the software they were working on would no longer be required and that their project was shutting down.
These five engineers Dietmar Hopp, Klaus Tschira, Hans-Werner Hector, Hasso Plattner, and Claus Wellenreuther, were working on an enterprise system on the Scientific Data Systems (SDS) software rights of which were acquired by IBM after Xerox quit the computer hardware manufacturing industry in 1971. When IBM decided to pull the plug off the enterprise software project, the five engineers quit IBM instead and founded Systemanalyse und Programmentwicklung.
Also Read: The Impact of Marketing Automation on Business Growth
SAP's first client Imperial Chemical Industries, required payroll and accounting solutions. The mainframe built by the founders of SAP set the foundation for the modern ERP software. SAP built the mainframe and stored the data locally in the electric system, unlike IBM, which stored data mechanically on punched cards. A common logical database was created where all activities of the organisation were getting logged electronically. While IBM's punch-card data storage system required manual labour, often lasting well into the night, SAP's system was much faster and could provide a glance into the data that was being generated in real-time.
Their first project's success spurred the founders to create their first commercial, financial accounting software in 1973. The software provided a common platform for multiple tasks. The uniqueness of the software created by SAP was its standalone nature. SAP could sell the product to individual clients who showed an interest in it. The new software required it to be integrated with a database for better data management. The innovations continued, and in 1976, SAP introduced a version of its software with an integrated database. A new sales and support unit was also started. It was called 'Systems, Applications, and Products in Data Processing.'        
 The Growth Story
From 1979 until the mid-1990s, SAP kept testing and launching better and upgraded versions of its enterprise planning and resource management software. Keeping with the trends of the industry, SAP began supporting client-server systems alongside mainframe computing. SAP's biggest transformation happened when it integrated the Internet with mySAP.com
In 2004, SAP debuted the SAP ERP Central Component (ECC). Changes were made in the program architecture to support enterprises and give customers a services-oriented architecture.
SAP took a tremendous leap into the future when it branched out into Mobile Technology, Database Technology and Cloud.
The race to become numero uno in the field of ERP development and support was not an easy one. It was made possible through a series of acquisitions by SAP of its competitors. To become a key player in a few niche domains, SAP acquired rivals like Business Objects, Sybase, Ariba, SuccessFactors, Fieldglass, and Concur.
 SAP's flagship products can be broadly classified into the following categories.
SAP provides seven solutions for ERP and Finance management. These are –
ERP for Small and Midsize Enterprises

Financial Planning and Analysis

Accounting and Financial Close

Treasury Management

Accounts Receivable, Billing and Revenue Management

Governance, Risk, Compliance (GRC), and Cybersecurity
 SAP reaches the Cloud
SAP took its first steps towards cloud dominance in 2011 through SAP HANA, which helped complete data analysis that traditionally took a long while to finish in a matter of seconds. In 2014 SAP launched SAP S/4HANA, its latest business software generation, running entirely on SAP HANA. SAP joined hands with IBM to sell cloud-based services.
 In 2015, SAP joined hands with Hewlett Packard Enterprise to secure hybrid cloud-based services running the SAP platform. Both HPE and IBM provide infrastructure services to SAP, and SAP runs its SAP HANA cloud solution on top. SAP announced additional partnerships with Microsoft to give customers tools for data visualisation and improved mobile applications.
SAP exceeded its revenue projections after expanding its cloud business and the success of SAP HANA. The growth can also be partially attributed to the acquisitions of Concur and Fieldglass.
 SAP's acquisition of Qualtrics – providers of experience management software in 2019 cemented its position as the number one provider of enterprise and experienced management software to businesses.
Other products and services offered include CRM and Customer Experience.
Under CRM and Customer Experience, SAP offers customer data, marketing, commerce, sales, and service solutions.
Also Read- Company Closeup: Adobe – Designed for Success
SAP's foray into Networking and Spend or Expense Management has helped businesses with products for supplier management, strategic sourcing, procurement, Services Procurement and Contingent Workforce, selling and fulfilment, travel and expenses.   
SAP's solutions for Supply Chain management include the following solutions –
Supply chain logistics, Manufacturing, Product life-cycle management, enterprise asset management.  
For HR and people, management SAP provides the following solutions – employee experience management, core HR and Payroll, talent management, HR Analytics and workforce planning. 
SAP's integrated applications connect all parts of a business into an intelligent suite on a digital platform. SAP Business Technology Platform powers customers to become intelligent enterprises and support cloud, on-premise, and hybrid customer landscapes. It is a central element of SAP's new "RISE with SAP" offering.
SAP in Numbers
SAP is a market leader in providing business software and boasts of a robust customer base of more than 5 million customers worldwide. With a presence in over 180 countries, SAP employs more than 1,02,430 workers worldwide.
SAP's total revenue is €27.34 billion ($34 billion approximately), including €8 billion from its cloud business ($9 billion approximately), which is expected to reach more than €22 billion ($26 billion approximately) by 2025.
Leadership
The Executive Board is the governing body of SAP SE. Subject to stock corporation law requirements, the Executive Board is committed to SAP's interests and bound by SAP company policy. It provides the Supervisory Board with regular, prompt, and comprehensive reports about all essential issues of business, corporate strategy, and potential risks.
The leadership comprises of Christian Klein (CEO), Sabine Bendiek (Chief People Officer and Labor Relations Director), Luka Mucic (CFO), Juergen Mueller (CTO), Scott Russell (Customer Success), Thomas Saueressig (SAP Product Engineering), Julia White (Chief Marketing and Solutions Officer).
Parting Thoughts
SAP has more than 238 million cloud users currently, more than 100 solutions covering all business functions, and the largest cloud portfolio of any provider.
SAP has continuously evolved by moving to a client-server architecture, revolutionising data management with SAP HANA, and connecting experience with operations. Future-proofing customers' business and building systems that provide a foundation for growth and innovation are in their DNA. SAP promises to help the world run better and improve people's lives with the correct infrastructure. SAP believes that enterprise IT's future is simple – software must be hyper-personalised, modular in nature, and support outcome-based business models. SAP puts the customer at the centre to identify the problems of tomorrow, realise unforeseen opportunities, and create competitive advantages with technology's help.