C³ Partners with Kitopi; Expands Tech-Enabled Food Platform into UAE
Within the first year, C³ has plans to launch 150 brand locations across UAE.  C3 (Creating Culinary Communities), the tech-enabled food and beverage platform founded by Sam Nazarian announced planned expansion into the global marketplace through a partnership with cloud kitchen platform Kitopi.  As part of the initial launch, C3 will license 10 of its […]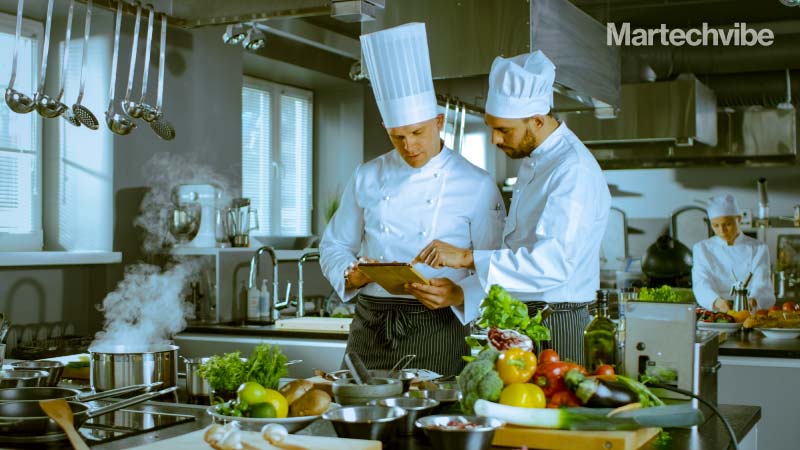 Within the first year, C³ has plans to launch 150 brand locations across UAE. 
C3 (Creating Culinary Communities), the tech-enabled food and beverage platform founded by Sam Nazarian announced planned expansion into the global marketplace through a partnership with cloud kitchen platform Kitopi. 
As part of the initial launch, C3 will license 10 of its digital restaurant brands to Kitopi including Umami Burger, Sam's Crispy Chicken and Krispy Rice. C3 will also introduce Michelin-starred chef Masaharu Morimoto to the market through the launch of Sa'moto by Morimoto. 
All C3 concepts available through Kitopi's cloud kitchens will be powered by CITIZENS GO, a mobile app developed by C3 and Lunchbox which enables users to group orders from multiple C3 brands into a single cart, without any hidden delivery fees.
The partnership with Kitopi cements C3 as a key player in the global culinary marketplace, making all of C3's brands available in Kitopi's cloud kitchens across the UAE, KSA, Kuwait and Bahrain, to start with. The first 65 locations will roll out within the next six months, each offering menu items from all 10 of C3's popular brands. C3's alignment with Kitopi follows a series of strategic partnerships executed within the last 12 months, allowing C3 to multiply the reach of its digital-first brands through hotels and residential properties, and a collection of marquee food halls slated to launch in the coming months.
Also Read: Top Creative Agencies of the Region
"International expansion has been a pillar of C3's growth model from the beginning. When the time came to execute on that vision, we knew we wanted to partner with Kitopi and bring our brands to an influential market like the UAE," says Sam Nazarian, founder and CEO of C3. "Our restaurant concepts are poised to do exceptionally well in Abu Dhabi and Dubai because of the personal connections residents have formed with our brands during their own international travels. "Now we're coming to them; offering Kitopi's dedicated patrons direct access to Umami Burger, Sam's Crispy Chicken, Krispy Rice and Sa'moto by Morimoto through our app and within their own communities."
The partnership with Kitopi marks the first time C3 is teaming up with a leading tech-based culinary platform to execute its brands internationally. Founded in 2018, Kitopi is recognized as one of the world's first managed cloud kitchens. The company specializes in end-to-end operations, providing restauranters the platform for amplification and rapid expansion while they take care of all back-end operations and customer experience management. Currently, Kitopi has 65 kitchens and more than 200 culinary brands across the Middle East's leading markets.
Dubai-based on-demand kitchen delivery platform, Kitopi, raised $60 million in a Series B round in February 2020, bringing the company's total funding to a reported value of $89 million.
The fresh capital was co-led by Lumia Capital, which previously invested in Careem, and Knollwood.
Kitopi is short for 'Kitchen Utopia' and is a cloud kitchen platform that cooks and delivers on behalf of restaurants to expand their delivery reach. The company currently has more than 1,200 employees and is dually-headquartered in Dubai and New York, with offices in the U.K., Saudi Arabia, and Kuwait.