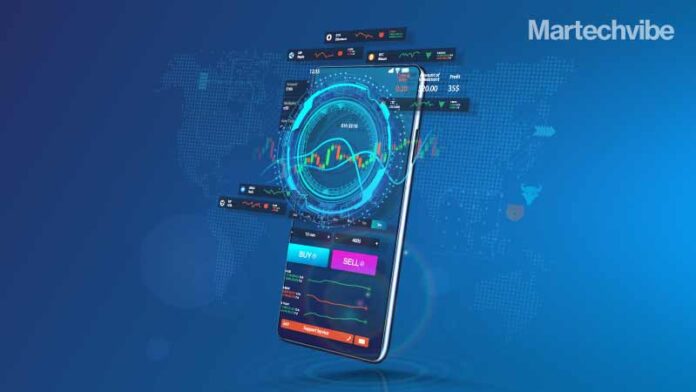 In 2021, the number of mobile devices operating worldwide stands at almost 15 billion, the numbers will increase, and it is expected to reach 18.22 billion by 2025. Statista predicted that, on average, consumers spend 3 hours and 15 minutes per day on their mobile devices. This provides businesses with an opportunity to take advantage of people's habits to reach their target audience. 
Mobile marketing helps increase brand awareness, build relationships with customers, increase customer satisfaction, and increase sales or introduce new products. Whatever be the main objective of businesses, staying on top of the trends will help brands get closer to their goal.
Here are some top mobile marketing trends to reach out to your customers: 
Video Content
Be it an unboxing, a guide or a story of your product, videos are the way to go. Marketing professionals have already observed significant differences between audio-visual and textual content consumption. Videos of similar content, lasting a few minutes, reach a larger audience than textual content. In addition to being entertaining, engaging and relatively easy to consume, it is more accessible. Mobile viewers are more likely to watch, share, and feel connected to ads and branded videos. This year, it is estimated that videos will account for 80 per cent of internet traffic. 


Voice search
Voice search is transforming how we find information. Currently, 20 per cent of all searches are voice searches, as stated by Google. 
What can be the reason? It's pretty simple. Voice search is an efficient and straightforward way to obtain the information you need faster than typing. With voice search engines like Siri, Google Now, Cortana, and Alexa search, the numbers will increase.
What impact does this have on your mobile marketing plan? you should think about optimising your content for voice search as a first step. When using voice assistants, people do not type or speak in the same way. They may use a more casual tone, longer keyphrases, and ask straightforward questions.
So to target consumers — voice search will require marketers to target long-tail keywords to capture speakers' conversational style over abbreviated text message style.
Mobile Payment
With the introduction of digital wallets like Google Pay and Apple Pay, have set new trends. 
According to research, more than half of consumers will use mobile devices to make purchases in stores by the end of 2021. As a result, mobile wallet apps will be more popular than traditional credit or debit cards. Businesses need POS (point of sale) devices with NFC (Near-field communication) technology that let customers pay with mobile wallet apps to keep up with current trends.
Both customers and businesses benefit from mobile payments. As the process is much faster and when it comes to customers, less time means greater satisfaction. The result will probably be better customer service and increased loyalty.
Also Read: Can Privacy And Data-Driven Marketing Co-Exist?
AI-powered Technology
Artificial intelligence (AI) has already impacted mobile marketing and will continue to do so. Marketing campaigns can get a host of valuable customer data with AI tools integrated into mobile platforms. They can create fully personalised messages and increase their ROI significantly. For instance, Facebook Pixel allows you to push certain products and services based on your audience's interests.
AI has influenced the widespread use of chatbots. Intelligent chatbots are predicted to generate $7.5 billion in savings every year, according to SmartInsights. Not to mention their impact on customer experience (CX).
How does it benefit your brand? The implementation of AI into your mobile marketing strategy will work wonders for analytics and savings, as well as content management, email marketing, customer service, and social media management.
Social Commerce
Social commerce was a $89.4 billion market in 2020, and it is projected to grow to $604.5 billion by 2027. With social commerce, the entire shopping experience — from product discovery and research to the check out process — takes place right on a social media platform.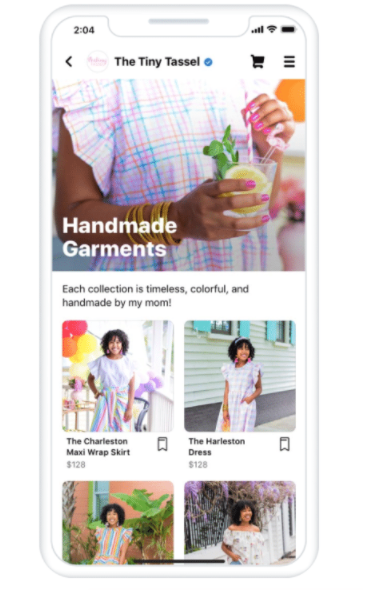 At the moment, social apps that allow for social commerce are Instagram, Facebook, and Pinterest. With social commerce, customers might see a pair of trousers on their  Instagram feed, hit "shop now", and complete the purchase right there in the app.
Or else, they spot a well-priced black dress scrolling through their Facebook feed, click "Buy." 
There are shopportunities (shopping opportunities) on the digital platforms that your audience uses most. And as a marketer, you should grab the chance. Every click can be an opportunity for your brand to convert potential buyers to become your consumer. 
Over  80 per cent of shoppers research on Instagram and Facebook. Also, shopping is a top priority for 48 per cent of Pinterest users. Then why not make their life easy by providing a "shop now" button on your social media platforms?
Also Read: More Marketers are Investing in Digital Voices
Mobile phones have become digital assistants as people use them to — get directions, pay bills or use it as a daily task reminder. Justifiably so, marketers are now primarily interested in using it to reach out to new customers. 
However, it is essential to think about how you can use these trends in your product and business and meet the needs of your target customers quickly and efficiently.