Spotlight: The One With The 'Personal' Magic For Retention
Future MarTech Leader initiative throws the spotlight on Fakhruddin Bagidorawala, Retention Marketing Specialist at Al-Dawaeya Pharmacy.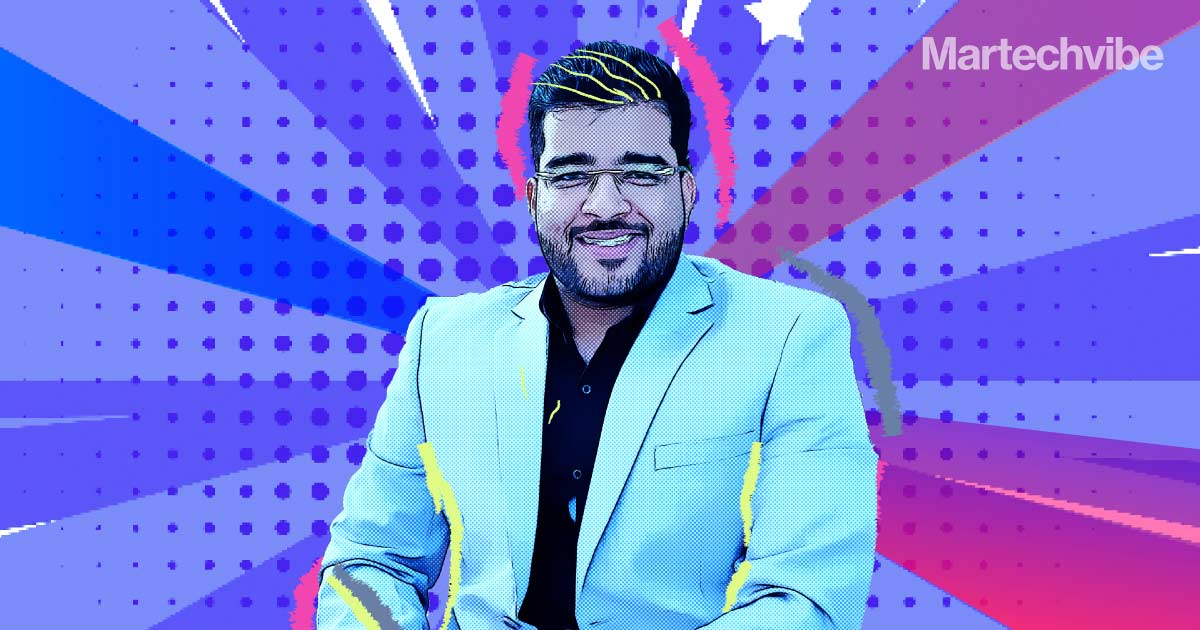 In a world inundated with marketing messages, where consumer attention is fleeting, retention marketing emerges as a game changer. It helps marketers recognise the significance of building lasting connections. From personalised communication and data-driven insights to innovative approaches, retention marketers tailor their strategies to meet the specific needs and preferences of individual customers.
A new wave of visionary leaders is emerging who understand the value of retention over acquisition in depth. They are poised to shape the future landscape of the industry, and Martechvibe is determined to bring the spotlight on them. As the nominations pour in for the "Do You Know A Future Martech Leader?" initiative, here is a preview of our next shortlisted candidate: Fakhruddin Bagidorawala, Retention Marketing Specialist at Al-Dawaeya Pharmacy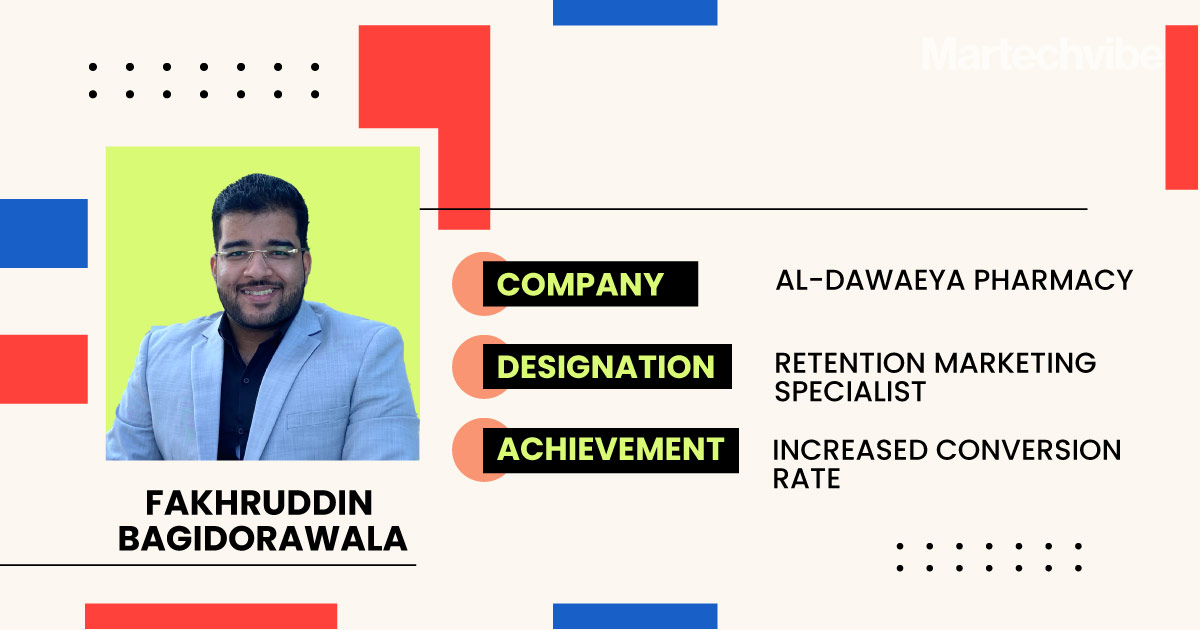 In this exclusive snapshot, we delve into Bagidorawala's achievements, use of technology, and his insights that set him apart in an industry where differentiation is key. 
About Al-Shifa Al-Dawaeya Pharmacy
Founded in 2009 in Al-Aqilah, Al-Ahmadi Governorate, Kuwait, Al-Shifa Al-Dawaeya Pharmacy stands as a trailblazing pharmaceutical entity. Offering 24/7 phone consultation services, the pharmacy prioritises customer satisfaction. Embracing global digital transformation, the company launched its website in 2020, ensuring accessibility for customers worldwide. Al-Shifa Al-Dawaeya Pharmacy is dedicated to prompt local delivery services, available 24/7, and global shipping. Introducing the loyalty programme, Sanad, the pharmacy continues to lead with innovative solutions in the pharmaceutical industry.
Bagidorawala's contribution
Bagidorawala is at the forefront of retention marketing, where his primary focus lies in cultivating lasting relationships with customers through various channels, including push notifications, SMS, emails, and WhatsApp. Charged with the responsibility of exploring and implementing innovative retention tactics, Bagidorawala leverages data-driven insights to introduce personalisation and hyper-personalisation strategies.
His noteworthy accomplishments include achieving an impressive conversion rate of over 10% from repeat purchases, showcasing the effectiveness of the implemented strategies. Additionally, Bagidorawala has secured a remarkable unique conversion rate of over 7% from cart abandonment, underscoring the success of personalised approaches in engaging and retaining customers.
Around six months ago, Bagidorawala spearheaded the implementation of Web Personalisation on the brand website. This strategic move resulted in a substantial uptick, with the website now boasting an outstanding 12% unique conversion rate. 
In the healthcare industry, navigating communication channels like SMS, push notifications, and emails requires utmost care, given the sensitivity of certain health conditions. Overcoming this challenge, Bagidorawala, armed with strategic segmentation and meticulous attention to event attributes, has executed campaigns that boast zero uninstalls and null complaints.
A remarkable feat lies in recommending appropriate medications, a task made possible through the application of AI-driven hyper-personalisation. By tailoring content and utilising advanced personalisation techniques, Aldawaeya Pharmacy delivers recommended medications via emails.
"I would always advise future marketers to understand customer behaviour, and based on that, promote their business. Once you understand customer behaviour, think of content that touches their inner feelings or creates FOMO," said Bagidorawala. 
To thrive in this environment, it's essential to focus on a deep understanding of customer behaviour as it is the cornerstone of success. Bagidorawala's story is just one of the many on the path to revolutionary success. Martechvibe is committed to unveil narratives of brilliance and bring future martech leaders to the spotlight.
Have you entered your nomination yet?