From Promotions to Emotions
Customers are loyal based on pleasant feelings, encouraging reinforcement, and satisfying experiences. This justifies looking into the resources that will enable brands to gauge customer sentiment.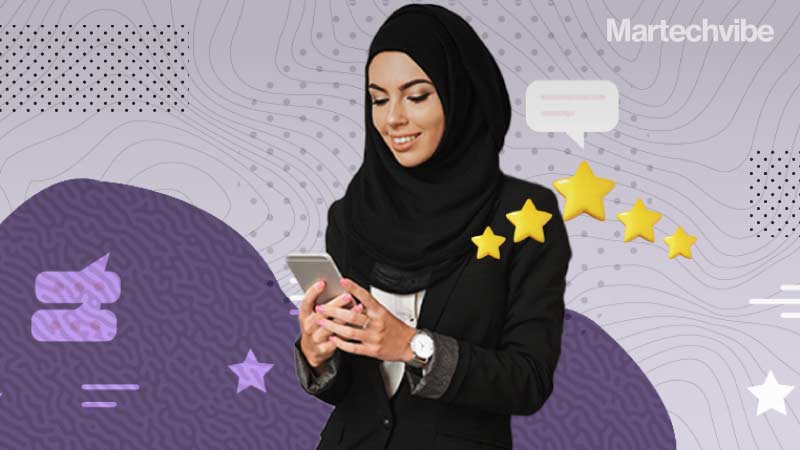 The best brands on Earth have one thing in common: they care about their customers. They share robust emotional connections with them, and as brands develop newer initiatives, they need to adopt the right tools to deliver value and measure emotional connection. According to Motista, customers with an emotional relationship with a brand have a 306 per cent higher lifetime value. They will recommend the brand 71 per cent more than the average rate of 45 per cent.
Emotional loyalty is not entirely new; for instance, customers are familiar with some softer benefits an airline offers as a part of its loyalty programme. In the aviation industry, top-tier members often enjoy faster service at the airport or get exclusive facilities like lounge access. In convenience retail, higher tiers such as silver or gold statuses facilitate members to earn rewards faster. Due to these initiatives, customers will undoubtedly feel more loyal to their brands.
According to Lakshmana Gnanapragasam, Senior Vice President, Strategy and Insights – Epsilon APAC & MEA, "Today's technology enables the translation of emotions like loyalty into data points to help brands develop appropriate customer engagement strategies. For instance, Epsilon People Cloud Loyalty (EPCL) delivers a set of Emotional Loyalty Segments that brands can leverage to personalise their customers' experience." Lakshmana added that as a result, the scope of a loyalty marketing program can now expand to include the following:
Brand Tracking and Analysis
Track patterns in emotional attachment for the brand longitudinally over time
Track variations in emotional attachment based on customer touchpoints, thus enabling insights into improvements needed across touchpoints to shift emotional loyalty.
Influence Buying Cycle: Emotional Loyalty Scores can be used to influence and orchestrate customer journeys positively
Customer insights on Loyalists and Advocates: As a source of customer insights, continually track and influence customer engagement, and recognise and reward loyalists and possible advocates for improving the overall business outcomes.
Emotional Loyalty In action
A few years ago, the Irish Coffee Company Insomnia gave customers a bonus of approximately triple the points if they brought their reusable coffee cups. With consumers increasingly concerned about the damage businesses are doing to the environment, this is an example of rewarding customers for sustainable behaviour. Insomnia's initiative saves the company the cost of using disposable cups and avoids the waste associated with them. The generosity of the reward is effective in helping customers make that behavioural change and begin to bring a reusable cup from home, which is good for the environment and, of course, also makes the member respect the Insomnia brand all the more.
A UK company called For Good Causes allows members of loyalty programmes to convert their unused points to any one of 20,000 registered charities around the country. This is a great idea to build emotional loyalty and is exceptionally appealing to members to know they can donate their loyalty points to a charity of their choice rather than simply a charity that the brand might otherwise choose to donate to from time to time.
Why Measuring Emotional Loyalty is Essential
Customers are loyal based on pleasant feelings, encouraging reinforcement, and satisfying experiences. This justifies looking into the resources that will enable brands to gauge customer sentiment.
Corporate leaders must understand that pleasant, memorable experiences are the foundation for commitment to benchmarks and assessing loyalty.
One way that Epsilon measures emotional loyalty is by looking into how it can measure the emotions of consumers and the impact on lifetime loyalty. Data insights are key, and continuously aligning to KPIs while seeking customer feedback is essential.
Measuring Emotional Loyalty using a Combination of Tools
A single score, such as your net promoter score (NPS) or customer satisfaction score (CSAT), is insufficient to measure emotional loyalty. Brands can establish an emotional connection with customers using NPS and CSAT as starting points.  Because each customer interacts with brands differently, a survey alone cannot obtain either score. Their loyalty is a temporary factor determining whether they are happy or unhappy with a specific touchpoint.
Epsilon's emotional loyalty score came with new segmentation scoring embedded in the platform. It is displayed as a segment type in the customer view to help identify more emotionally attached customers through look-a-like modelling. It's flexibly designed to utilise Epsilon's proprietary emotional loyalty model or ingest client-provided data such as an NPS score. Today, it's leverageable as a self-service tool on Epsilon People Cloud Loyalty or in conjunction with Epsilon's strategy services.
Social Media Polls
Given how deeply ingrained social media is in consumers' daily lives, brands are thinking about using sentiment analysis on their social media channels and regularly polling their whole customer base and asking for unstructured input in their call centres.
As a result, the loyalty team would increase the data collection and analysis value to evaluate emotional loyalty.
To foster emotional loyalty, the team needs to do more than make their clients feel appreciated, content and valued. As per Forrester's CX Index data, consumers who feel appreciated by brands are more likely to do business with them, with 76 per cent of respondents agreeing to this.
Additionally, 87 per cent of customers are likely to refer the brand to their peers, and 80 per cent of customers will spend more money with the company. Businesses integrating their brand values with their customers bring home all of this.
Conclusion
It all comes back to bringing scalability to business by developing emotional loyalty. Giving exceptional customer service and catering to shopper demands remain cornerstones of creating an emotional connection with customers. Brands must balance their retention methods by developing emotional ties with their customers through prompt and effective customer service and messaging and by avoiding customer burnout. Brands have a better chance of forming a genuine connection with their customers if they win their trust.
If you liked reading this, you might like our other stories
Using Data to Go Further With Your Loyalty Programme
Top Loyalty Experts In the Kingdom of Saudi Arabia