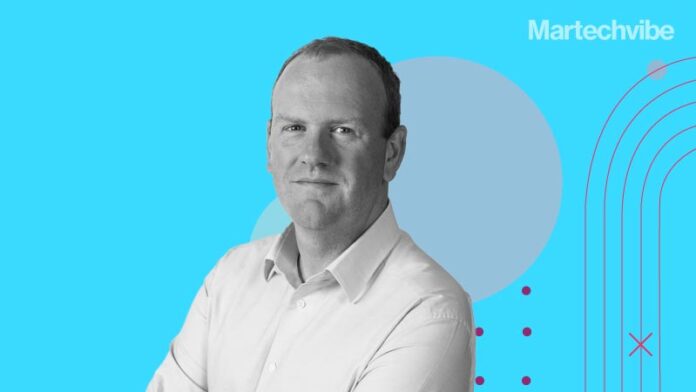 Steven Van Belleghem's core expertise is understanding the future of customer experience. He combines customer-centric thinking, the latest technologies, and the human touch.
Steven Van Belleghem has authored five international bestsellers about customer experience and sold over 1,50,000 copies. His work has been translated into seven languages. His latest book, The Offer You Can't Refuse, talks about how companies can make consumers' dreams come true and the opportunity to tackle concrete global challenges with the customer as a partner.  
Belleghem is the co-founder of Nexxworks and Snackbytes. As an investor, he is involved in the fast-growing digital agency Intracto and AI scale-up Hello Customer. He is on the board of directors of Plan International. We sit down to talk with him about connecting with customers in the new digital world.
Excerpts from the interview; 
What's the main difference between brands that lead in loyal customers and the rest of the pack?
Loyalty is no longer a product of just a loyalty programme. Customers become loyal to a brand because it consistently delivers on its promises to them. Further, the brand does it efficiently and in a way that brings positive change in the customers' lives.  
Too many organisations are looking for gimmicks, but they forget the essence. Most companies ask the question – what do we need to make our customers more loyal? Turn that question around and ask – what can we do to show our loyalty to our customers? Your loyalty to your customers is shown by delivering consistent quality. 
What are the Martech stack must-haves for companies to win in a digital-first economy?
Technology has made our lives easier and faster; it has brought efficiency. In a digital-first economy, big tech companies are successful for the same reasons: they provide consumers with convenient alternatives to offline options. 
Can we use digital to create value in people's lives? Can we do things that weren't possible before? Can we create more fun? Think about the entertainment possibilities that we have with Metaverse or with augmented reality (AR).
The second approach is to create more value for customers and to understand that it isn't really about technology—it's about what you can do for your customers. Remember, time is the scarcest resource most people have. So, build solutions that save the customer's time and bring them utility. 
What big trends or tech must marketers plan for in 2023?
2023 is going to be an interesting year. We have seen many countries in the world experiencing high inflation. There is a decreased buying power and uncertainty about what's happening across the globe.
In all honesty, technology won't be the key differentiator for companies to win the hearts of customers. The primary distinguisher will be customer culture. If you have a team that wants to make a difference for customers, you have the right customer culture in place – one that shows positive intent towards customers.

What advice would you give marketers about managing retention amidst high inflation?
There are several businesses complaining, and customers are not interested in hearing your complaints. They want you to deliver on what they pay you for. 
My advice for navigating the landscape in 2023 is to show positive intent.
I was inspired by the book The Power of Moments by Chip & Dan Heath. It's one of the best customer experience books and tells marketers that you don't need to excel. In every interaction you have with customers, you need to create conversation-worthy and unforgettable moments. During an exchange, it is vital to have a certain peak where you make something extraordinary, like a beautiful moment. That way, you have built a relationship where people stay happy, and stay with you. 
Customer experience is under pressure, and costs are being lowered. It's dangerous to cut costs. In this case, CX is like a Christmas tree where you turn the lights on or off. CX doesn't work like that.
You need to be smarter and know where you make a difference for customers. Don't lower costs at those crucial moments. 
How can brands work with consumers to create positive and sustainable change?
I wrote the book, The Offer You Can't Refuse, while trying to understand what people value in customer relations.
I found four things: people expect a good product and good service – that's normal. People expect convenience – digital convenience. Those two items—a good product and digital convenience—create a transactional relationship with your customer. But we need more.
We need to build an emotional relationship. How do you do that? By bringing positive change in people's lives and toward society; this way, you become a partner in their lives.
That's when you create that offer you can't refuse. If you can add value to society and be a partner in life together with your customers, the impact will be higher. Here, people know about the experience and are involved, so they will play a role. A typical example is more and more retailers creating this circular economy where customers can bring back and resell stuff. Being involved in that process as a buyer or a seller makes you aware of the brand's functioning. 
What will marketers take away from your session at CX NXT?
I'm going to talk about the offer you can't refuse, about my book, and I plan to share tons of examples of how marketers can create that positive change and become that partner in life.
I want to inspire people. How can we have a positive impact today? How can we show positive intent to our customers and not get disappointed because of high inflation or difficulties in the market?
We will talk about how we can use the core of our strengths to make a difference for customers. 
Steven Van Belleghem will be speaking at CX NXT, a customer experience summit, Address, Dubai Marina, UAE on November 17 and 18, 2022.