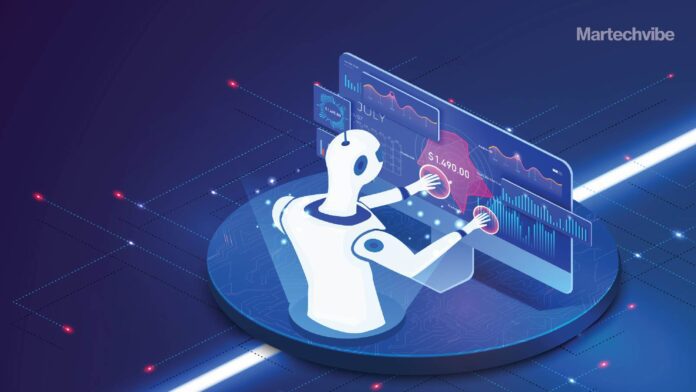 Mining data for meaningful insights and making data-backed marketing decisions in real-time is the key to success for today's brands across industries. An intelligent marketing automation platform can help businesses create a personalised user experience for website visitors.
To reshape customer interactions on digital channels and transform them into a more flexible and personal space, businesses need to use personalisation technologies – which go much beyond marketing automation.
Businesses have been struggling with managing fragmented technologies, making sense of data and technology barriers for years. Personalisation technologies can help brands quickly act on ready-to-use and high-impact segments powered by an advanced data engine. This can help visitors enjoy relevant and personalised offers in real-time, improving their interactions with the brands they love.
Today, the website of a brand acts as a critical touch-point for customers, and marketers should use advanced automation tools to design unique experiences for the users. This can help create a connection with the visitor. Websites should be optimised for unique user experiences by considering demographics, geography, and inbound actions.
Personalisation tools can efficiently work on the website without affecting its performance. Intent-based actions, personalised offers, and pop-ups can help businesses secure leads more effectively. Even for first-time visitors, personalisation pays when brands showcase best-sellers or unique products.
Read More: Reimagining Customer Experience in a Time of Change 
Up-selling and Cross-Selling
With website personalisation tools, brands can now conveniently cross-sell products. Customers can get notifications and pop-ups about upcoming deals in real-time, which can help direct traffic to multiple offerings and still maintain relevance.
With the website personalisation, the possibilities of up-selling are immense. With sophisticated tools, brands can determine the sessions and visitor attributes, which can further help understand the customers better and upsell useful services and products. Customers often review website pages from multiple sources. Therefore, conversions will only increase when users experience personalised and engaging information.
User Intent is Key 
User intent is a vital component that intelligent automation takes into consideration – it is crucial for increasing conversions across the board. Websites can be turned into a key tool for conversion instead of being a passive lead collection tool, with the help of marketing personalisation tools.
Read More: Real-time Data Analytics Predictions for Businesses
Businesses can launch action-oriented pop-ups that engage website users better. Moreover, these pop-ups can be displayed to users when they show specific intent. For instance, if a particular user browses a website for more than a few minutes, they can be engaged with a type of pop-up, and users that browse through multiple pages can then be shown a separate pop-up.
With real-time website personalisation tools, brands can get deeper insights into consumer behaviour. They can help automate their marketing programs better in the long run. Effective website personalisation can only be achieved with continuous tweaks and adjustments in the system, and automation can speed up this process in an efficient manner.