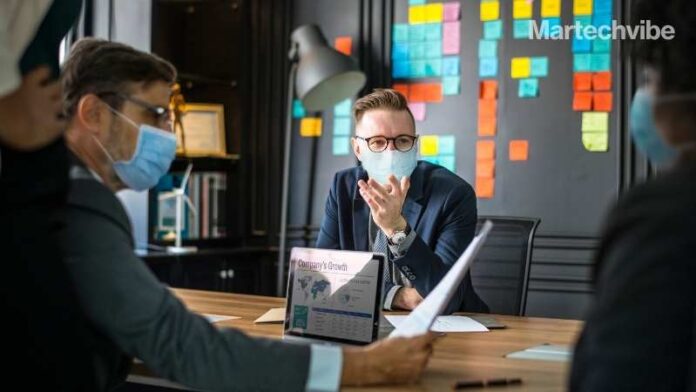 As the brands have continued to progress through a tumultuous period, they must find new approaches and strategies to win the digitally mature buyer. 
Unique circumstances of 2020 impacted the world of work in a recent cycle powered by adaptability, innovation and resilience. In just months, businesses worldwide entered the new journey towards productivity, accelerated by developing workplace trends like cloud-based solutions and the intersection of online engagement and digital transformation.
The COVID-19 pandemic impacted both business and consumer spending, which led to companies reassessing both short and long term strategies for driving growth. 'LinkedIn's 2020 B2B Technology Buying Survey' incorporated purchasing perceptions from global technology decision-makers over the upcoming 12 months for 1 in 3 businesses across all the subcategories, company size and regions.
Satya Nadella, the CEO, Microsoft, said, "Although this year has taught us that no business is 100 per cent resilient, those fortified by digital technology are more resilient and more capable of transforming when faced with sweeping changes like those we are experiencing."
Also Read: AI Drives Business Performances Beyond the Proof of Concept Phase
The other set of findings in the report is the range and intricacy of the buying journey itself. All-round, revenue-generating functions are gaining importance, strengthening a bigger pattern of standardised and distributed decision-making in the 2020s. 63 per cent of effective business functions now sit outside the IT department, and nearly a 40 per cent decrease in IT's influence since the first survey in 2013.
The survey findings also show – when it comes to increasing trust, buyers seek peer validation and endorsement. Over half of potential buyers note that social proof helps to increase trust in a new product, while end-users' perspective is also important. And as more and more demands and necessities exist across buying committees, decision-makers are investing more time and effort in upfront purchasing steps like research and evaluation.
Vital observation for technology marketers
So, what does the change in B2B technology landscape mean for businesses? With more research and understanding available in the Age of Agility, here are few important recommendations for technology marketers looking to building a foundation of growth and capture market share in the year ahead.
Empower IT's Evolving Role as a Guide
Around 63 per cent of non-IT functions are now working closely through the B2B technology purchase process, and IT should guide this increasingly diverse group towards an agreement. IT is still the most collaborative function during the technology buying journey, with 52 per cent of shareholders collaborating with IT throughout one or more processes. The role of marketing in building recognition among a broad range of business shareholders is critical to effectively winning over new consumers.
Aim for fame in the customer journey
The expansion of new technology solutions in the world equates to bigger competition for buyer attention. In practical terms, most decision-makers (54 per cent) are now responsible for analysing, researching, and evaluating new problems that technology can solve.
Technology marketers must build strong awareness and familiarity of their unique brand and offering, as board members are collecting more independent research and engaging throughout several stages. 
Address the committee's paradox of needs
Ten years from now, buyers will navigate more options, necessities, and shareholders than ever before. Although 1 in 2 technology decision-makers are open towards innovative, challenger brands, 2 in 3 remain doubtful to award business to a new vendor. Indicating that distinction must transfer to superior products and service, and most importantly, unparalleled value and experience.
Spark the virtual water Cooler
Today's uncertain times are redefining conventional methods of communication and information exchange. Over half of technology companies take consumer obsession to a new level through social proof. To this end, businesses must work hard to ensure that they are giving existing and potential consumers something worth talking about.
Seizing the Post-Sale Frontier
As budgets are ever-more scrutinised, it has placed more emphasis on post-sale support. As per the 'LinkedIn's 2020 B2B Technology Buying Survey', nearly half of the buyers prefer a vendor based on their business understanding and needs, whereas the other half mention post-sale support as a crucial characteristic when analysing technology solutions.
For healthy growth, marketers must work as a team with sales and other consumer-facing functions to cross-sell, upsell, and re-engage through superior customer experience.