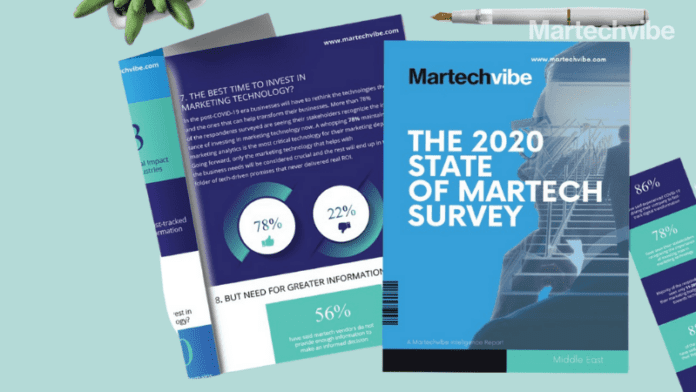 2020 State of Martech Survey Reveals Key Insights
Arguably one of the most challenging years also presented key opportunities, Martechvibe conducted the first-ever state of Martech survey amongst the most influential and powerful CMOs of the region.
While 40% of the respondents saw budget cuts of over 31% due to COVID-19, 86% have said that it fast-tracked digital transformation in their companies.
In the survey, 70% CMOs stated that there is an overload of tech solutions and vendors do not provide enough information to make an informed decision.
As key markets of the region open up, business networking is seen as a powerful method for developing contacts and opportunities. While acquiring new customers is a major priority for most marketers, customer retention seems to be an urgent focus area.

State of Martech Survey was commissioned by Martechvibe Intelligence, a market research and reports division. Download this essential report to get a full overview.
Download Here: