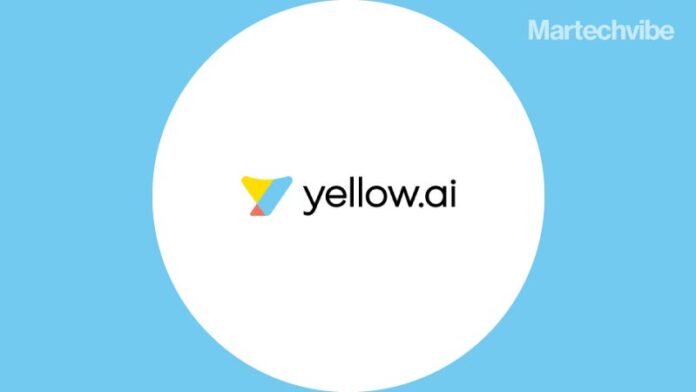 Yellow.ai, an experience automation platform provider, has augmented its marketplace with pre-built, low-code Dynamic AI agents.
Yellow.ai's Marketplace enables companies to deploy AI Agents in just a few clicks.
Prebuilt Industry Templates support use-cases across key industries, while Prebuilt Channel Integrators support more than 35 channels, including WhatsApp, Facebook Messenger, Wechat, Slack, Twitter, Microsoft Teams, and Instagram. Prebuilt Solution Templates support use cases across customer support, customer engagement, conversational commerce, human resources, and IT service desk automation. Enterprises can also leverage the pre-built Dynamic AI agents for employee experience.
"To address the evolving needs of customers and employees, enterprises today prefer Total Experience automation solutions that deliver results in no time. With our pre-built vertical Dynamic AI agents, we aim to enable them through easy-to-use, pre-trained customisable models that deliver accuracy, speed to value, and consistency specific to their business needs," said Rashid Khan, chief product officer and co-founder of Yellow.ai.
"With our verticalised solutions for one of the leading automobile manufacturers, we were able to automate the end-to-end buying journey for their end customers and improve month-on-month customer engagement rates by 300 per cent."
Yellow.ai also upgraded its Inbox omnichannel agent-assist platform with features such as WhatsApp 24-hour window expiry support and video calling functionality on cloud. The company has also upgraded its Voice offering with its Voice AI agents. Its customer engagement product Engage now allows enterprises to have access to unified user profiles to enable two-way conversations and seamless omnichannel experiences.