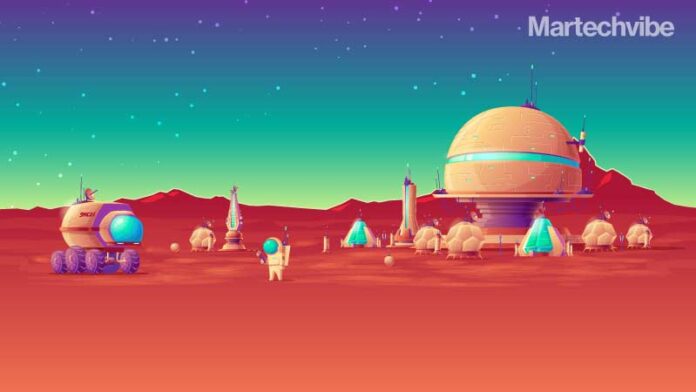 The UAE is taking its metaverse campaign into space with a simulated experience of its planned Mars manned mission.
The United Arab Emirates will simulate its planned manned mission on mars in the metaverse. UAE announced a plan to send people to the red planet in 2117. Still, The Mohammed Bin Rashid Space Centre (MBRSC) will collaborate with Web3 pioneer Bedu to create a metaverse experience that will bring the touch and feel of the red planet to life 95 years before the mission date.
The project also aims to establish the challenges of colonising another world mentioned in the announcement.
Adnan Al Rais, Mars 2117 programme manager at the MBRSC, said, "As we set our sights on ever more challenging destinations for exploration with humans and robots, innovative ideas and future thinking will be critical to helping us reach new milestones. MBRSC will support concepts like this as we believe this will help us expand our scope of bigger possibilities."
The UAE has been one of the early adopters of the metaverse and web3. Earlier this year, Dubai revealed a multi-pronged strategy for the metaverse that could create more than 40,000 jobs for the city.
MBRSC will form a committee to collaborate closely with Bedu for this new project. The committee will, among other tasks, offer advisory and share data and information on space and Mars.
In return, Bedu will offer its expertise in educating MBRSC about web3 and non-fungible tokens (NFTs).
Amin Al Zarouni, CEO of Bedu, said, "The UAE is known worldwide as a pioneer. As it takes its place as a frontrunner in the race to put the first humans on another world, we congratulate Mohammed Bin Rashid Space Centre for its recent successes and the bold scope of its future planned endeavours."