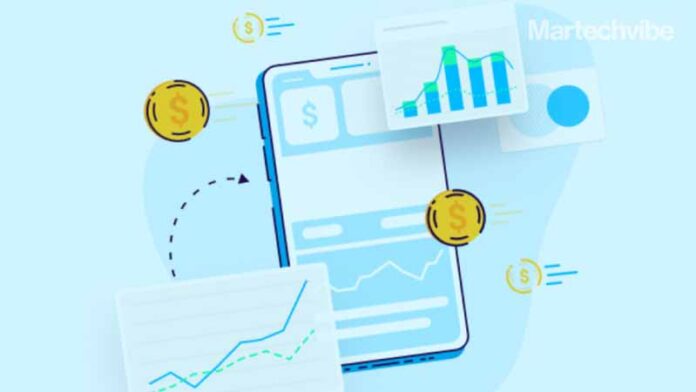 AppsFlyer, a marketing measurement leader, has released the 2021 edition of The State of Finance App Marketing. The COVID-19 pandemic directly impacted how consumers interact with financial institutions and how the institutions themselves operate. According to the report, Financial Technology (FinTech) apps are in high demand, experiencing a 132 per cent leap globally in downloads in the last two years. Although growth was lower in the Middle East, finance installs still rose by 55 per cent in the United Arab Emirates (UAE) and 73 per cent in Saudi Arabia year on year.
"FinTech experienced a rapid digital transformation over the last year, with the pandemic leading to a shift in mindset even for those that have been slow to adapt", said Shani Rosenfelder, Head of Content & Mobile Insight, AppsFlyer. "Marketers should strive for efficiency with their spend by following the rising Clicks Per Install trend and focusing on user acquisition to meet new demand. Marketers should also explore more affordable remarketing campaigns to keep their brand on top of the mind amid rising market competition".
Key Insights
Finance app installs rose by 55 per cent in the UAE and 73 per cent in Saudi Arabia year-on year. Marketers in the Middle East spent $95 million on user acquisition in 2020.
Since Q2 2020, when COVID lockdowns began, the number of Finance apps investing in marketing increased by 27 per cent in the Middle East.
Marketing drives the majority of finance app installs in the Middle East and Turkey, with 62 per cent coming from paid marketing campaigns.
Install fraud rates dropped by 60 per cent in the Middle East as awareness of fraud and anti-fraud solutions grows. 
Also Read: 'Change Can Be For Good'
Key Global Insights:
Digital banking installs up 45 per cent, while traditional banks gain 22 per cent in 2021. Finance app installs increased 20 per cent overall, but financial services and traditional banking app installs saw only a 15 per cent increase between Q1 2020 and Q1 2021. However, only in the first quarter of 2021, traditional banks picked up speed with a 22 per cent rise in installs.
Following a 32  per cent drop in spend in Q2 of 2020, efforts rebounded in Q3 and with rising user acquisition costs, marketers increased activity in remarketing, which soared three times by Q1 2021. Overall, the growth path of non-organic installs continued upward, hitting 172 per cent growth between 2019 and now.
Demand for Finance apps is rising across the globe. 29 of the top 40 finance markets (by app installs) enjoyed growth of at least 20 per cent YoY, however, it was the developing markets that dominated the number of installs. The average number of downloads in developing markets was 70 per cent higher than the average in developed markets, with India, Brazil and Indonesia making up almost half of the global number of downloads.
"The consumer finance industry is fast-growing across the Middle East, so it's not a surprise to see demand for mobile apps increasing", said Samer Saad, Regional Manager, Middle East, AppsFlyer. "With marketing being a primary driver of installs, and the amount spent on user acquisition increasing, we can expect UAE FinTech marketers to continue running aggressive acquisition campaigns through the remainder of 2021".