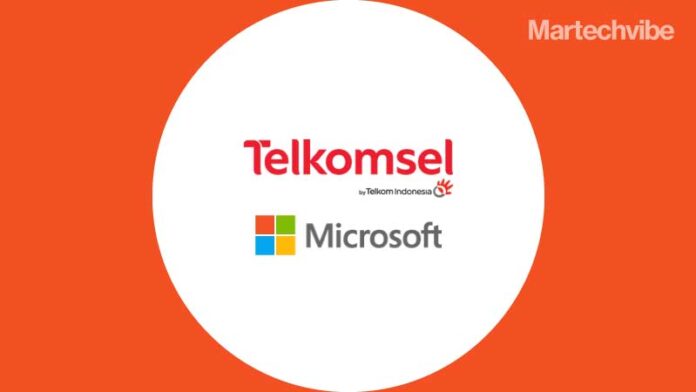 The integration is aimed at providing a better, more personalised experience to customers
PT Telekomunikasi Selular or Telkomsel, a subsidiary of government-owned telecommunications company Telkom, signed a memorandum of understanding with Microsoft to integrate Microsoft Azure AI into the wireless network provider's marketing platform. 
Through this integration, the two companies jointly determine the end-to-end process in improving and developing Telkomsel's marketing platform by combining Neural Language Processing (NLP) which can analyse data and produce insights that help optimise business strategies effectively by having a better understanding of customer interactions and sentiments, as well as predictive analytics to anticipate future behaviour.
The integration was discussed in Barcelona during the Mobile World Congress 2023. It marked the continuation of Telkomsel's digital transformation roadmap as a digital telecommunication company in Indonesia.
Telkomsel's director of marketing Derrick Heng said that AI technology has developed rapidly, able to change the way businesses operate in various industries.
"By collaborating with Microsoft, Telkomsel aims to improve customer engagement and satisfaction by integrating Telkomsel's marketing platform with Microsoft Azure AI, to have the ability to analyse data insights, thus providing a more personalised experience for customers," said Heng.