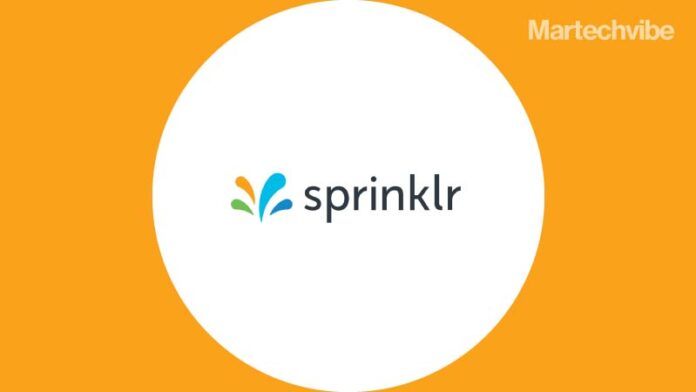 Sprinklr introduced Sprinklr Modern Care Lite, an enterprise-grade customer support solution that can be deployed in just minutes.
Modern Care Lite is an out-of-the-box version of Sprinklr's digital-first, unified customer support solution, Sprinklr Modern Care.
Modern Care Lite allows organisations to deliver customer support on channels like social, messaging, chat, email, and voice, all from one unified platform. It includes the following:
Support for 16 channels on a simplified central dashboard that brings AI-powered case handling capabilities for voice and digital channels together in one place;
Advanced AI insights and analytics;
Automation to build bots once and deploy on multiple channels; and
Agent empowerment features like guided workflows, message routing, and the ability to identify priority tickets from large volumes of social media mentions.
"Companies are dealing with dramatic increases in customer support requests across social media, messaging channels, email, and voice. Agents are struggling to keep up, and the result is often a disappointing customer experience," said Pavitar Singh, chief technology officer of Sprinklr.
"With Sprinklr Modern Care Lite, any company can quickly stand up an enterprise-grade customer support software, empower agents to deliver first contact resolution, achieve high deflection with conversational AI, and easily access actionable AI-driven insights to reduce future ticket volume."

"It was incredibly important for us to choose a technology partner that could help us deliver quality customer care and make it easy for us to manage social media customer service and marketing on one, unified platform, said Andrew Hodges, chief commercial officer of Norse Atlantic Airways.
"We've had a positive experience with Sprinklr so far, and our customer service team, using Sprinklr Modern Care Lite, can easily collaborate with our marketing and communications teams using Sprinklr Social Publishing & Engagement and Sprinklr Modern Research."