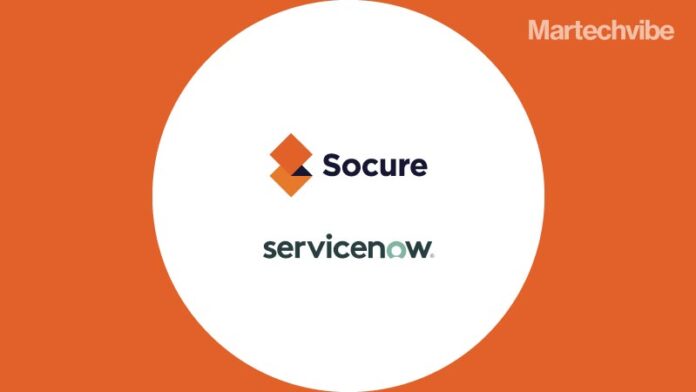 Socure, a provider of digital identity verification and fraud solutions, has integrated with ServiceNow's Financial Service Operations product to help banks onboard accounts, reduce risk, and lower client acquisition costs.
Socure's integrated digital identity verification technology will provide key decision inputs for customer onboarding workflows, built with ServiceNow Financial Services Operations.
Socure's graph-defined identity verification and fraud platform combines advanced artificial intelligence with all elements of consumer identities for identity verification and proofing, know your customer (KYC), and fraud risk prediction.
The integration is designed to help financial institutions increase auto-acceptance rates, reduce false positives, and reduce friction. They can optimise the digital customer experience at application, account update, password reset, high-value transaction, and across the customer lifecycle. ServiceNow's pre-built integration with Socure enables financial institutions to embed Socure APIs into workflows developed with Financial Services Operations.
"Frictionless account onboarding and fraud prevention are mission-critical for Socure," said Evan Rabinowitz, vice president of business development at Socure.
"Our newly launched integration with ServiceNow Financial Services Operations provides best-in-class identity verification technology and revolutionises the way that our mutual customers can safely add new consumers into their ecosystem."
"In today's digital-first landscape, new account openings at financial institutions are exploding. Consumers and businesses now expect an effortless onboarding experience from their financial institution or they'll find an alternative," said Tammi Shapiro, vice president and head of financial services product at ServiceNow.
"With Financial Services Operations, our objective is to create those effortless, streamlined experiences that extend from how a customer engages with their financial institution to how they are serviced and fulfilled on the back end, starting with onboarding. We chose to integrate with Socure's identity verification and fraud platform because of its industry-leading accuracy. This embedded capability enables delivery of frictionless onboarding experiences and reduces fraud for new accounts, all while meeting regulatory compliance."