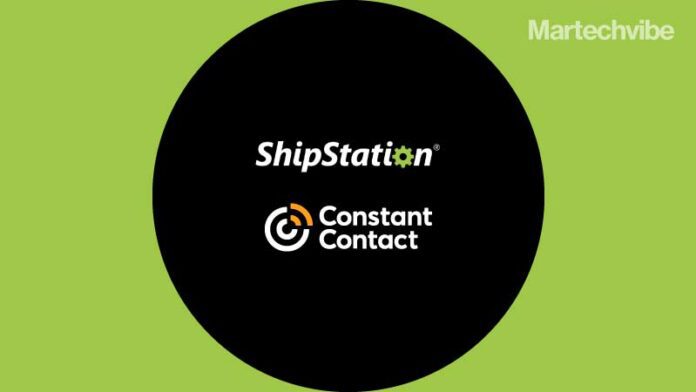 ShipStation, an ecommerce shipping solutions provider, has partnered with Constant Contact, a digital marketing platform provider, allowing ShipStation merchants to connect directly to Constant Contact to sync and import customer information to customise email templates, automate email marketing strategies, reach new audiences, advance segmentation efforts, track campaign performance, and more.
"At ShipStation, we aim to work with best-in-class technology partners to provide our merchants an excellent digital experience, no matter how they ship," said Robert Gilbreath, general manager of ShipStation, in a statement. "ShipStation's integration with Constant Contact allows merchants to create professional, custom campaigns and foster strong customer relationships. We're thrilled to offer our merchants Constant Contact's tools in tandem with ShipStation's leading ecommerce workflow capabilities."
"Constant Contact currently integrates with thousands of technology solutions to help small businesses market themselves and sell online, and we are excited to add ShipStation into the mix," said Kristin Jarmon, senior director of product marketing at Constant Contact, in a statement. "During the busy holiday season, companies need full visibility into how and what their customers are buying. This integration with ShipStation makes it easy to quickly take action on previous purchasing behaviour and market directly to customers without leaving the Constant Contact platform."
Constant Contact delivers guidance for businesses that are looking to generate impactful marketing results. When merchants connect their ShipStation account to Constant Contact, they can send customers personalised emails based on previous purchase habits.