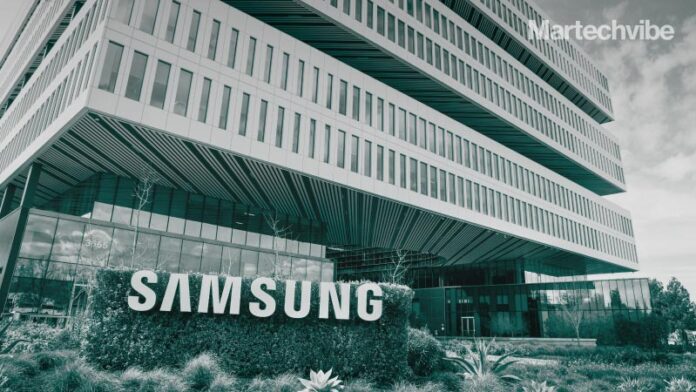 Samsung Electronics has unveiled the #YouMake campaign, a global marketing platform that allows consumers to take the lead with device customisation.
The project aims to empower users worldwide to reflect their evolving lifestyles across their devices. The #YouMake platform offers a better way of personalisation and connectivity through a customised control enabled by SmartThings IoT solutions.
To kick off the campaign, Samsung has launched the #YouMake page on Samsung.com, introducing a line-up of products that can be personalised to fit users' style, space and daily routine. The list of applicable products ranges broadly from smartphones, TVs, refrigerators to wearables and more, such as the Galaxy Z Flip3 Bespoke Edition, Galaxy Watch4 Bespoke Edition, Bespoke Refrigerators, The Frame, The Freestyle and Samsung Smart Monitor M8.
"At Samsung, we work toward a future where technology is seamless and user-centred. A future where connected experiences bring people together and unlock new value in our lives and society," said Jong-Hee (JH) Han, Vice Chairman, CEO and Head of Samsung Electronics' Device eXperience (DX) Division.
"We believe that everyone should be able to customise their devices and that cutting-edge technologies should be more connected and intuitive."
Under the #YouMake campaign, Samsung plans to offer continuous services and benefits through virtual experiences, customer participation events and more by utilising top metaverse platforms.