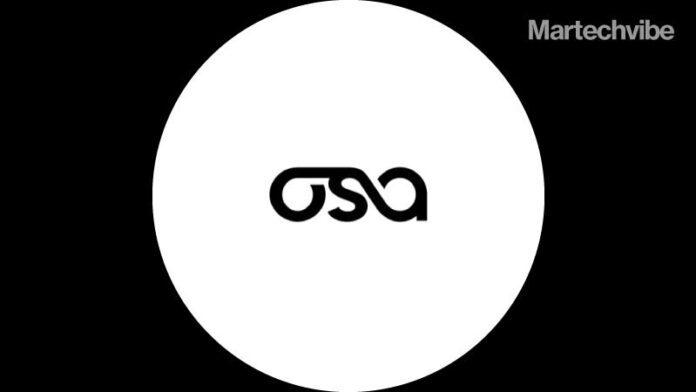 Designed for enterprise retailers, brands and logistics partners, the new SaaS platform manages the supply chain from procurement to the last mile
Osa Commerce, an innovative supply chain technology provider for brands, retailers, and the third and fourth-party logistics (3PLs and 4PLs) who support them, announced its Unified Commerce Platform, providing enhanced visibility and omnichannel management from a single dashboard.
"The Osa Unified Commerce Platform is an integrated, data-first approach platform providing true end-to-end visibility and exchange of information from a single source of truth," said Padhu Raman, Co-founder, and Chief Product Officer at Osa Commerce. "We empower brands, retailers, service providers, vendors, and manufacturers to resolve supply chain issues and anticipate customer and potential incidents in real-time."
The Unified Commerce Platform restores confidence in supply chain operations by providing a highly responsive, cloud-native and tech-agnostic infrastructure. Retailers and brands know stability is key, so the platform handles dynamic volume patterns with stable and consistent performance. In addition, Osa Commerce provides:
Streamlined processes to navigate the complexity of 1PLs, 2PLs, 3PLs, 4PLs, and 5PLs.
More than 125 preset integrations, including Amazon, eBay, Shopify, Walmart, Target, and more.
Innovative technologies like blockchain, artificial intelligence, machine learning, and data analytics to optimise operations.
Comprehensive management hubs — including data, warehouse and fulfilment management, and more — can be incorporated as business needs change and grow, to enhance omnichannel fulfilment and shipment visibility.
"In addition to operations management, speed, reliability and security are an integral part of the Osa Unified Commerce Platform," said Shlomi Amouyal, co-founder and chief technology officer at Osa Commerce. "We have introduced MassTransit technology into Osa UCP for fast, responsive, real-time transactions, securely built with the best encryption available like Diffie-Hellman and tokenisation protocols."
The Unified Commerce Platform is built on headless commerce ecosystems and trusted by retailers and brands focused on omnichannel selling.
"Working with Osa Unified Commerce has allowed us to optimise our logistics operations and drive growth for our business. With their platform, our customers have complete visibility of their orders and inventory, which has helped us make data-driven decisions in real-time," said Jose Montoya, chief operating officer of Ranon Logistics. 
"Their transparent billing and invoicing details have also helped us keep track of our finances. Our partnership has been collaborative and successful, and we look forward to continuing to work with Osa and enhancing our customer's experience."