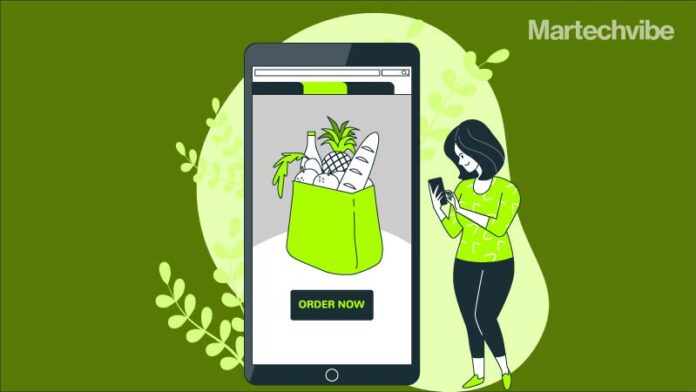 Online sales within the UAE's food and beverage market surged 255 per cent year-over-year in 2020 to reach $412 million, according to a recent analysis by the Dubai Chamber of Commerce and Industry.
The report also forecasted the value of online food and beverage sales in the country to reach $619 million by 2025 and record a compound annual growth (CAGR) of 8.5 per cent over the 2020-2025 period.
The figures, based on data from Euromonitor, were released by Dubai Chamber at Gulfood 2021.
Hassan Al Hashemi, Vice President of International Relations at Dubai Chamber, described Dubai as a leading example of a city that has leveraged technology and global partnerships to enhance food security to navigate challenges during COVID-19.
Al-Hashemi identified the COVID-led digital transformation as a key factor driving the exponential growth in F&B e-commerce sales last year.
He also attributed the growth to Dubai's advanced technology infrastructure, world-class logistics facilities, high-Internet penetration rate and high disposable income among consumers.
A recent study published by UNCTAD highlighted how the global crisis has impacted the way people use e-commerce and other digital tools.
The report, which surveyed consumers across nine countries, revealed that more than half of the respondents are now shopping online more frequently. "The COVID-19 pandemic has accelerated the shift towards a more digital world. The changes we make now will have lasting effects as the world economy begins to recover," said UNCTAD Secretary-General Mukhisa Kituyi in the report.
A similar study conducted by digital analytics firm Global Web Index (GWI) also noted that prior to the pandemic, online grocery shopping was most common among urban dwelling millennials, and while this is still the case, the pandemic has driven consumers from other demographic groups into the market.
"Since Q1, we've seen larger growth in online shopping behaviours among Gen Zs and baby boomers, as well as consumers living in rural and suburban environments," the report said.