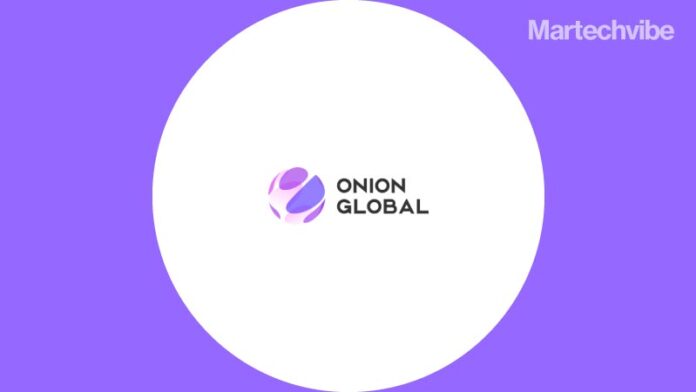 Onion Global Limited, a next-generation lifestyle brand, announced the launch of "Hoomuch", a one-stop service super-platform that provides customisable and sustainable service solutions, tools, and business support for B2B customers.
As part of Onion Global's Supply-to-Business (STB) strategy, the launch of Hoomuch underscores its commitment to expanding its B2B customer base by offering an integrated service solution for product sourcing, product supply, and brand management services.
Hoomuch Platform Highlights:
A global sourcing network covering 30+ countries and regions with products in over 20 popular categories;
Offers new consumption products from 1,000+ Chinese and overseas premium and popular brands, and is continuously expanding the categories of products;
Caters to B2B customers' diversified needs by offering multiple supply models, including wholesale supply, exclusive sales, brand agency, and customised supply;
A self-established global logistics network featuring two overseas warehouses and eight domestic warehouses with a total acreage of over 60,000 square meters,15 customs clearance channels, and an average domestic delivery time of 1-4 days; also provides drop-shipping support for customers.
Cong (Kenny) Li, Founder, and CEO of Onion Global said, "We are very excited to be rolling out Hoomuch, our one-stop full-service super-platform designed specifically for B2B customers. Following the announcement of our STB strategy, the launch of Hoomuch marks our first concrete step in further penetrating the B2B segment."
"By leveraging our platform's extensive product categories, stable supply of goods, and professional after-sales service, we will unlock and provide business opportunities for B2B entrepreneurs throughout the entire value chain from direct sourcing to drop-shipping. The new platform will empower B2B customers to generate sustainable income with less effort and higher cost efficiency by providing them with high-margin products and premium brands for resale. Benefiting from a higher inventory turnover, faster logistics, lower funding demand, and enhanced customer experience, the new platform's operation will help Onion Global further expand into the B2B segment and cultivate the retail eCommerce sector more deeply, thereby continuously strengthening our brand management capabilities. On top of the R&D investment in new projects, we are also actively seeking to expand our product categories."