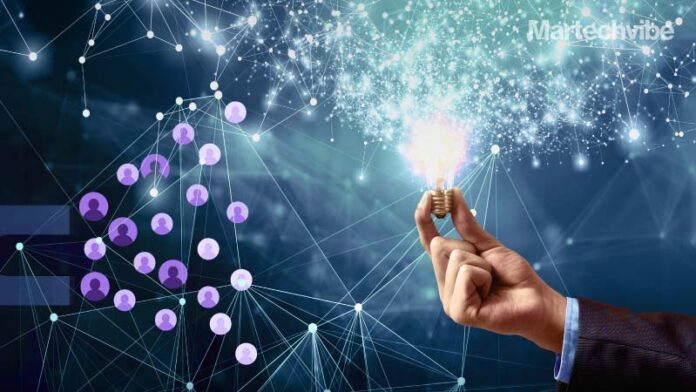 ON24 introduced several platform innovations to deliver more engagement, first-party data, and personalisation, including live engagement experience, enhanced breakout rooms, and expanded chat capabilities, as well as new account based marketing capabilities and a new integration with HubSpot.
With the latest innovations across the ON24 platform, customers can now enhance prospect and customer engagement, capture more audience insights, and deliver better personalised experiences with the following new products, features, and capabilities.
Enhanced ON24 Breakouts in On24 Webcast Elite, with new capabilities that allow attendees to raise their hands during breakouts; let marketers configure how names are displayed, including anonymous attendees; enable recording and archiving of breakout discussions; and provide attendees engagement tools on their mobile devices.
Expanded chat capabilities that allow an unlimited number of attendees to chat during digital experiences, send direct messages to one another, react to messages, reply to specific chats, and send emojis. Moderators can also now delete messages.
Account-based marketing personalisation capabilities that enable sales and marketing to use first-party data and audience insights to dynamically personalise webinars, content hubs, and landing pages with logos, to tailor content based on an individual's title, company, industry, and interests.
Hybrid event features in ON24 Virtual Conference and Webcast Elite allow audiences to choose virtual or physical event experiences when registering and use personalised QR codes to check-in at the venue. Now customers have more choices to deliver hybrid event experiences with ON24 Virtual Conference or ON24 Webcast Elite.
ON24 Intelligence gives organisations more ways to track, analyse, and report on engagement. Users can share reports in ON24 Webcast Elite externally, monitor access, benchmark engagement performance against industry peers and similar use cases, monitor metrics for all categories in ON24 Engagement Hub, track new buying signals and chat data, track ON24 Forums and ON24 Go Live event engagement for each user, see the full list of URLs added to ON24 experiences and all clicks and views in one place, get new audience reporting in ON24 Go Live, and view first-party engagement details for every event and session.
Through the HubSpot integration, engagement and conversation data from the ON24 platform can now flow into HubSpot CRM. Additionally, ON24 and HubSpot together are helping sales and marketing shift from manual handoffs to automating next-best actions with prospects and customers. First-person engagement and intent data captured during ON24 digital experiences, such as demo requests, meetings booked, content downloaded, poll responses, and questions asked, automatically flow into HubSpot to inform and trigger actions for sales and marketing teams.
"ON24 and HubSpot give organisations a complete view of all their prospect and customer-facing activities across sales and marketing," said Scott Brinker, vice president of platform ecosystem at HubSpot, in a statement. "Customers can link their ON24 engagement and conversion data to contacts in HubSpot and make it actionable to deliver the right interaction at the right time with their buyers."
"With ON24 data in HubSpot, customers can have visibility of their engaged contacts and activities in HubSpot," said Kris Jenkins, global head of strategic alliances and business development at ON24, in a statement. "Now HubSpot users can use their audience engagement data in ON24 to connect the right messages with their buyers and better understand the marketing activities that are creating sales opportunities."