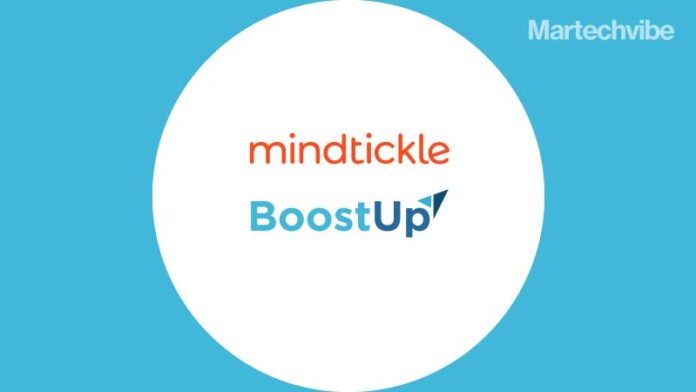 Mindtickle, a provider of sales readiness technology, has partnered with BoostUp.ai, a revenue operations and intelligence platform provider, on an integration that uses insights on deal and account health to suggest relevant content and enablement programs.
The joint sales readiness and revenue intelligence solution provides visibility into calls, emails, meetings, seller readiness, and deal performance. It also provides workflows to train and coach sellers.
Specific capabilities unlocked by the new integration include the following:
Full visibility into the health of the entire business, from pipeline and forecasts to deal and account health, risk analytics, competitor mentions, and customer sentiment;
All data and analytics in one place;
Coaching based on deal and account health insights;
Buyer insights on all accounts and deals;
The ability to update Salesforce right from Mindtickle.
"Mindtickle's vision is to create a system of record for the seller, just like the CRM is the system of record for the buyer. Bringing revenue intelligence and forecasting into the realm of readiness, we will be able to capture many more data points on the seller," said Krishna Depura, CEO of Mindtickle.
"Not only do reps and managers benefit from the insights, training, and content required for success, but RevOps teams now have a better way to predict how to hit revenue goals. We are very excited to partner with BoostUp.ai on this capability."
"Revenue execution is getting revolutionised with data—both qualitative and quantitative. Accurate digital data insights allow for revenue optimisation at every level, from forecast accuracy and pipeline visibility to improved seller and manager performance. Intelligent operationalised data allows revenue teams to accelerate performance at every level," said Sharad Verma, co-founder and CEO of BoostUp.ai.
"With this Mindtickle-BoostUp partnership, companies finally have a platform that delivers on both ends, enabling predictable forecasts and fostering productive teams."