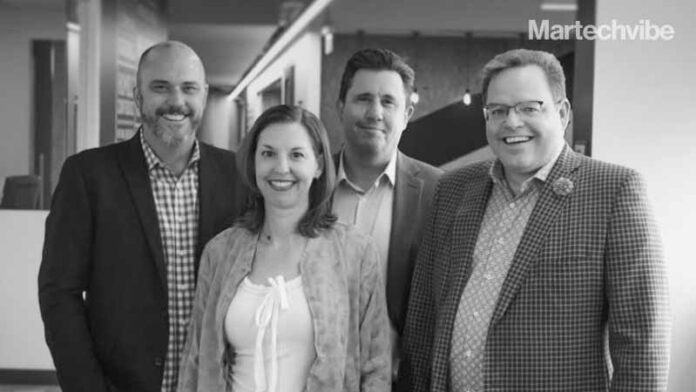 Digital marketing and branding agency LaneTerralever is acquiring Convince & Convert, a content marketing and customer-experience platform.
By combining the practices of the two agencies, companies will be able to access the full scope of services needed to guide the customer experience journey, from initial insights and strategy to a complete portfolio of creative executions, under the guidance of one, cohesive team.
LaneTerralever also is launching a collective called  Experience Dynamic, which will be the first truly integrated group of companies, brought together to create winning integrated customer experiences for your business. Convince & Convert will fall under Experience Dynamic as its inaugural acquisition. Both LaneTerralever, one of the southwest's largest full-service marketing agencies, and Convince & Convert will continue to work with clients independently, and they will join forces to offer a complete portfolio of CX services, under the Experience Dynamic umbrella.
Also Read: 4 Email Marketing Strategies to help Improve Brand Loyalty
Baer will sit on the advisory board of Experience Dynamic as he continues to lead key client relationships at Convince & Convert, alongside its team of 14 global marketing and CX strategists. Kelly Santina, Convince & Convert's new President, will continue to lead the agency, which handles CX, marketing and content strategy and planning for such clients as Oracle, Cisco, Visit California, Purdue University and Sam's Club.

"I have admired Jay and his team for years and no consultancy has a better understanding of how to treat customers in today's fragmented environment," said Chris Johnson, CEO and founder of LaneTerraleve. "We're excited to join forces to help CMOs and CTOs tackle what are the greatest challenges of marketers today, customer retention and growth."
"Customer experience marketing without strategy is a recipe for frustration and ineffectiveness. Conversely, customer experience strategy without execution tends to be a lot of 'holding hands by the campfire' exercises. To make a meaningful difference, you have to combine both. Combining strategy and execution in one place better serves today's CMOs who are responsible for guiding an increasingly complex customer journey," said Jay Baer, Founder, Convince & Convert.
"So much of the focus we see today is on the pre-sales customer experience. This shouldn't come as a surprise: 80 per cent of CMOs today are charged with leading CX transformation, along with delivering on growth. However, the reality is that to truly deliver exceptional experiences change must be made across the entire enterprise. I'm excited to be building a collective that is prepared to help business leaders tackle customer experience transformation by guiding our customers in their evolutions toward truly integrated CX transformation," said Johnson.
"The data show that marketing departments are increasingly responsible for the entirety of the customer experience," said Baer. "Now is the right time to bring together these two disciplines, with the understanding that it is a full-line process of research, strategy, execution and metrics."