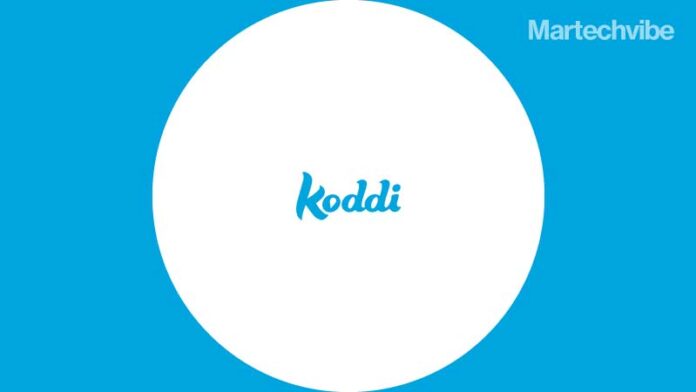 Koddi, an advertising technology provider, announced new dynamic targeting capabilities in its Koddi Ads platform.
It can deliver increases of up to 30 per cent in advertiser program efficiency and budgets, all while providing a GDPR/CCPA-compliant solution to the challenge of personalising audience targeting.
Koddi's new dynamic targeting feature allows digital marketplaces to serve customer-focused product suggestions to more precise audience and traffic segments, enabled by best-in-class optimisation and reporting for suppliers.
In recent years, audience targeting capabilities depended upon the ever-eroding foundation of third-party cookies and networks, and relied on cumbersome and manual keyword-based targeting to reach the right consumers. As these third-party data solutions are required to evolve into more privacy-centric functionality, publishers must look to new and more effective strategies for audience configuration in individual digital marketplaces.
This latest release from Koddi Ads changes all of that by introducing the capability for digital marketplaces to monetise their first-party data to provide a privacy-first mechanism for targeting valuable segments, such as:

User Demographic Information
Customer Loyalty
Brand Retention or Conquesting
Predicted Behavior Traits
Customer Lifetime Value
Onsite User Behavior
Onsite Inventory Placements
The new targeting capabilities are built to be adaptable and flexible, allowing marketplaces to adjust their parameters over time based on performance and advertiser feedback.
"Historically, targeting has largely depended either on keywords, which had to be manually updated and maintained, or static audience segments, which often relied on privacy-busting cookies. Koddi's new dynamic targeting capabilities are blazing the trail for the next generation of improved targeting strategies," said Jason Pratt, General Manager of Koddi Ads.
"This new feature really is changing the game for publishers and advertisers by allowing them to turn their zero- and first-party data into high-value, profit-generating target segments that set them ahead of competitors."
Most notably, Koddi Ads' dynamic targeting is architected to be privacy-first and GDPR/CCPA-compliant by default. This empowers consumers with complete privacy and control over their data, while advertisers gain increased accuracy and transparency, and vastly improved performance.