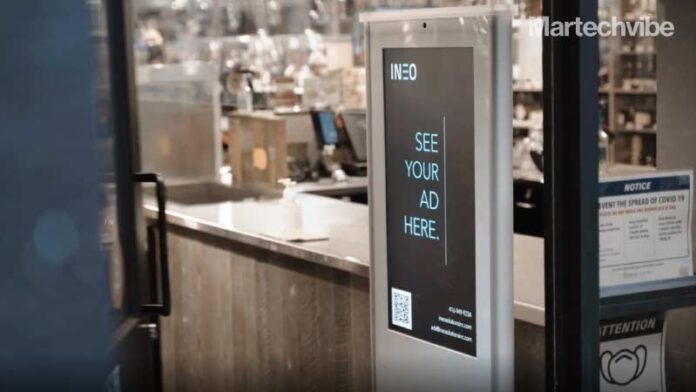 INEO Tech, the developer and operator of the INEO Media Network, a digital advertising and analytics solution for retailers, announced a programmatic partnership with Broadsign, a platform provider for digital-out-of-home (DOOH) programmatic advertising.
With this agreement, advertisers and media buying agencies who utilise Broadsign's Reach platform will gain access and be able to purchase ad space on INEO's Media Network of display screens located at the front entrance of retail stores.
Kyle Hall, CEO of INEO, siad, "Teaming with Broadsign allows us to make our inventory more accessible to advertisers looking to reach consumers at the last mile. We're thrilled about the new revenue potential this partnership provides and look forward to continuing to grow the INEO Media Network and increasing our advertising fill rates."
"Connecting with consumers in-store can influence purchasing decisions and help grow brand loyalty when the right messages are put forth. INEO's network is highly desirable to advertisers as interest in reaching retail audiences at the point of purchase continues to grow, and we're excited to onboard this inventory to Reach to benefit media buyers," shared Broadsign Sales Director Karim Kanji.
This new programmatic advertising partnership with Broadsign solidifies INEO's position as a solutions provider in the DOOH advertising market focused on the retail segment. INEO's advertising platform partnerships give the Company access to a broad group of brands and marketers, who can purchase INEO's unique advertising inventory.