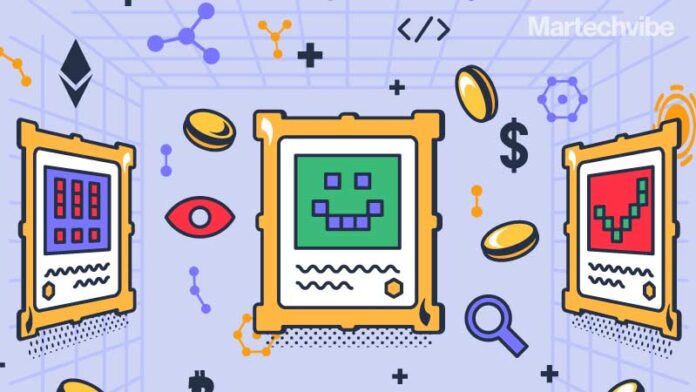 Users can try it out on the Swords of Blood NFT Lootbox Sale whitelist form and gain access to that whitelist if they qualify
Idexo released a new OpenAI integration through its existing integration with Zapier enabling any web form system to create NFTs with the image created through a prompt. Templates have already been created with connections to Google Forms, Shopify and Hubspot to unlock a variety of use cases for marketers at different stages of the customer journeys.
One key use case is to incentivise users to fill out a lead form on a website. A first demonstration of that is available with the whitelist form for the upcoming Swords of Blood NFT Sale, taking place on 1 February 2023 on the idexo platform. The whitelist form is a Hubspot form with users able to create an NFT for themselves using a prompt while also signing up for the whitelist.
These prompts can be embedded through any text area form. Templates have been created on the Zapier integration site that covers examples for Shopify, Hubspot and Google Forms. These NFTs can then be viewed on idexo's community token gating site and/or a hosted and custom-branded site created by customers using idexo's web3 project management software.
In addition to enabling direct minting on forms directly, this functionality can be combined with pre-minting methods to create workflows where a preminted NFT can be created through OpenAI as a result of different transaction triggers such as orders being created, leads being generated, or products being purchased and then having the NFT being minted and claimed by a user in a second step. In addition to various online tools and systems available through Zapier, this integration works with several blockchains, including Arbitrum, Avalanche, BNBChain, Ethereum, Fantom, OKC, and Polygon.
"We are excited to release this game-changing technology for marketers and any else who wants to increase the conversion rates on their lead and order forms," says Greg Marlin, CEO/CTO of idexo, "AI and NFTs are both key trends for marketers to pay close attention to in 2023 and this function provides an easy way to get started in a few minutes in a way that will show immediate results."
Users looking to try out this functionality can try it out on the Swords of Blood NFT Lootbox Sale whitelist form and gain access to that whitelist if they qualify. Customers looking to create these OpenAI-generated NFT collections to their lead or customer forms can sign-up for an idexo account to get started. A short tutorial video has been created to walk customers through how to set up these forms and the smart contracts that work with them using the idexo system