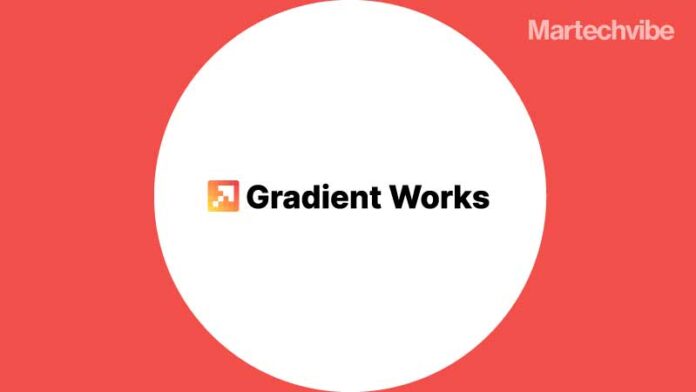 Gradient Works has recently announced its seed funding round, as well as the public availability of its first product, Gradient Works Assignment.
Gradient Works Assignment automates rules of engagement to help CROs increase revenue velocity. It includes the ability to intelligently route leads, assign opportunities, and allocate customer accounts, ensuring efficient execution across the entire customer lifecycle. Gradient Works customers already include Upwork, WordPress VIP, Parse.ly, Pathwire, GoCardless, Luma Health, and more.
"With Gradient Works, we've been able to change the way we manage the flow of our entire sales process," said Kevin McKeown, SVP, Global Sales at Pathwire. "That includes inbound routing that takes time zones into account, weighted opportunity routing, and account manager assignment so new customers realise value more quickly. Gradient Works has helped us increase our revenue velocity – optimising who's receiving what and reducing latency across our full sales cycle."
Also Read: Automation or Humanisation, What Works?
"Gradient Works Assignment has quickly become an essential part of our sales and marketing tech stack," said David Cardiel, Vice President, Growth Marketing at WordPress VIP and Parse.ly. "We needed something that could handle the complexity of routing inbounds to two sales orgs post-acquisition, with accurate and flexible lead-to-account matching. We did an early pilot with Gradient Works and after using it for a few months, knew we would be able to replace our existing routing tool with theirs and haven't looked back since."
Additionally, Gradient Works announced that they have raised $2 million in an oversubscribed seed funding round. The round is led by Houston-based Integr8d Capital, and also includes investment from Valley Oak Investments and New York Technology Capital Partners. With this funding, Gradient Works will continue to invest in building the team, including the addition of Lily Youn to lead new business growth.
"Gradient Works has recognised a gap in the growing and evolving revenue stack, applying a systems approach to help sales teams hit attainment, increase conversion rates, and best position their teams for success," said John (JR) Reale, Managing Director of Integr8d Capital, who joins the company's board. "The company's foundation is built on a unique insight and an inspiring team dedicated to realising their vision of delivering the CRO operating system."
Gradient Works Assignment is just the first step towards the company's long-term goal of developing a revenue operating system to help CROs reliably and efficiently increase revenue velocity across their organisations. "As they scale, B2B revenue organisations add increasingly complex rules of engagement to manage their sales process while still trying to hit their targets. These rules quickly become a drag at every stage of their customer lifecycle and start to reduce revenue velocity," said Gradient Works CEO Hayes Davis. "Gradient Works Assignment helps revenue teams automate and optimise their rules of engagement in one place, from routing inbound leads to balancing account books for AMs. It's a pain I've felt acutely in my career and I'm so excited to be solving this for our customers as we build out the CRO operating system."