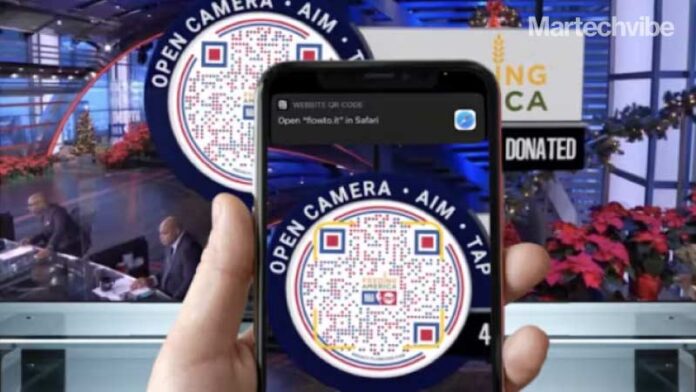 The instant, omnichannel, direct-to-consumer platform enables first-party connections with consumers across all brand touchpoints.
Flowcode, a DTC company has launched DTC tools for global brands, agencies, sports, and Web3 backed by existing strategic investors, including NBA Equity, funds and accounts advised by T. Rowe Price Associates, Inc., Durable Capital Partners LP, Foxhaven Asset Management, LP, Allen & Company LLC, David Adelman, James Pallotta, and Quad.
"Our collaboration with Flowcode will allow us to engage NBA fans in entirely new ways, whether they are in an arena or watching from anywhere in the world," said Amy Brooks, President, Team Marketing & Business Operations and Chief Innovation Officer, NBA. "We are excited about the opportunities to enhance how we deliver content to fans in real-time."
Flowcode's DTC Tool Suite is a market-leading, privacy-compliant, full-service QR suite trusted by major sports leagues, thousands of media partners, and millions of creators around the globe. The instant, omnichannel, direct-to-consumer platform enables first-party connections with consumers across all brand touchpoints. The suite allows partners to seamlessly activate branded Flowcode QR codes and mobile-first customised Flowpages. Global brands and media companies can instantly and seamlessly create direct consumer relationships and access real-time data and analytics across all channels.
Flowcode Agency is a management tool suite that enables global agencies to provide DTC solutions for client campaigns and channel management. Flowcode Agency is a one-stop, full-service solution and provides the lowest cost, highest ROI tools in the O2O, DTC industry.
Flowcode Sports enables sports teams, leagues, sponsors and broadcasters to drive and measure omnichannel fan engagement, capture CRM, and create revenue-generating experiences at scale across every consumer touchpoint. Flowcode Sports is premiering this weekend at the big game and fans will be able to interact with immersive TV experiences for Planters, Avocados From Mexico and more.
Flowcode Web3 enables brands, agencies, sports, and entertainment partners to instantly turn on Web3 applications that connect to crypto, the blockchain, and proof of attendance protocols. Flowcode's Web3 solution includes Web3 QR codes, direct blockchain integrations, and direct access to crypto wallets.
"Avocados From Mexico scores big with its Big Game campaign, utilising Flowcode across TV and OOH advertising. The 30-second TV ad, airing during the second break, drives viewers to our AI (Avocado Intelligence) landing page where they can spread their love for avocados on Twitter with just one click. We are getting ready for a social media frenzy fueled by Avocado Intelligence," said Ivonne Kinser, Vice President of Marketing and Innovations, Avocados From Mexico.
"Flowcode enables partners to instantly build direct to consumer relationships offline and online.  We call ourselves the Yoda of direct-to-consumer – we help partners become DTC platforms," said Tim Armstrong, Founder and CEO of Flowcode. "We are excited to launch our brand, sports, agency, and Web3 divisions backed by some of the best brands and investors in the world."