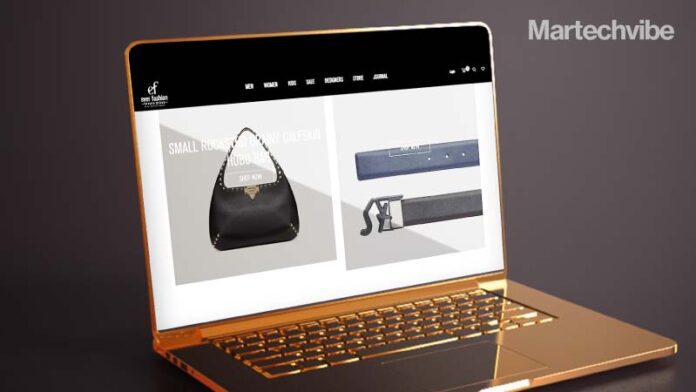 Ever Fashion Luxury Group is one the first customers out of Qatar to be migrating its entire IT infrastructure to Google Cloud under the Rise with SAP offering, and also plans to launch an eCommerce Platform.
Ever Fashion, the luxury brand retailer in Qatar, operates 21 high-end stores across the country, with additional locations in Bahrain and Kuwait. The retailer plans to expand further out to more countries in the MENA region and launch an eCommerce platform that will bring its products to a much wider consumer base.
Through moving its IT infrastructure and SAP workloads to Google Cloud, Ever Fashion will benefit from an expansive and highly secure network with high performance and built-in availability. The retailer will also be better positioned to innovate at speed as they streamline operations and automate all processes across all stores and touchpoints.
Additionally, as part of the Rise with SAP offering on Google Cloud, Ever Fashion will be able to gain a deeper understanding of consumer behaviour through data and analytics, enabling them to deliver more personalised shopping experiences to their customers both in-store and online.
Also Read: Marketing Trends Driving Luxury
Feras Al Yasin, Managing Partner of Ever Fashion Luxury Group, said: "Ever Fashion has grown to become a name synonymous with luxury since our inception in 2010. While we currently run 23 outlets in three countries, we now plan to expand to 24 stores at Place Vendome by the end of the year and grow a strong online presence. To do so, we have realised the need to partner up with a cloud provider that provides us with the flexibility, resilience, safety and scalability we need throughout our digital transformation journey. When we learned of the great value that the Rise with SAP on Google Cloud offering can bring to our business and how it is in line with our plans, we immediately locked in the agreement with the team here in Qatar."
Ghassan Kosta, Country Manager of Google Cloud in Qatar, said: "We are thrilled to support Ever Fashion's deployment of Rise with SAP on Google Cloud, and we are keen that this partnership sets the precedent for other retailers and businesses in the country to accelerate their digital transformation plans. Deploying its mission-critical SAP systems on Google Cloud's scalable, secure and high-performance infrastructure will position Everfashion Luxury Group for future growth and innovation."