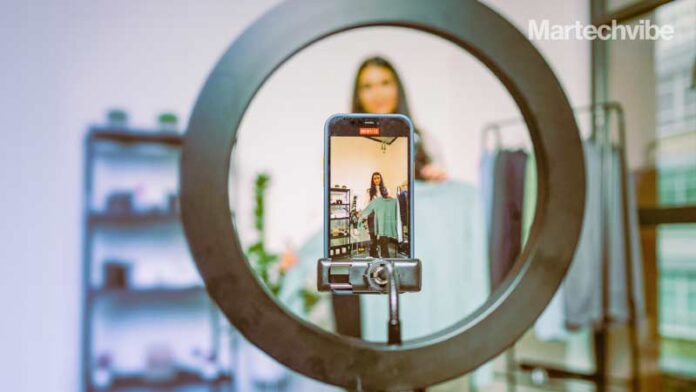 Emplifi launched Emplifi ShopStream by Go Instore, a one-to-many live shopping experience that helps companies reach unlimited audiences through interactive live video streaming.
The release comes quickly after Emplifi's acquisition of Go Instore in September.
With ShopStream, retail and direct-to-consumer companies can connect with and convert consumers from browsing to buying through both one-to-one and one-to-many livestream videos.
Emplifi ShopStream enables companies to scale their live feed across their social channels and websites to launch campaigns and products, amplify influencer events, or deliver immersive demo experiences. With Shopstream, consumers can instantly participate in livestream videos and interact in real-time chats with hosts or advisors. They can also connect directly with product experts for one-on-one personal guidance through Emplifi's Live Advisor.
"Live streaming is exploding in popularity around the world, and this makes live streaming shoppable," said Andre Hordagoda, co-general manager of social commerce at Emplifi.
"With ShopStream, brands can harness the power of livestreaming throughout the entire customer journey, from end-to-end. ShopStream is a key addition to Emplifi's wider Social Commerce Cloud and can help companies maximise profits by increasing customer engagement and boosting sales."
Ribble Cycles piloted ShopStream with great success. "Cycle Show, one of our biggest marketing exhibitions, was canceled due to the pandemic, so we decided to take it online with Go Instore," said Matthew Lawson, chief digital officer of Ribble.
"The reach we achieved with ShopStream exceeded what we would expect to see at the in-person show, with tens of thousands, possibly even hundreds of thousands, tuning in. ShopStream is the best way of leveraging our top-of-the-range showroom and committed store staff to build a true omnichannel business that millions of customers around the world can enjoy."
With ShopStream, brands can scale across multiple channels in the following ways:
On Social Channels, pushing streams to all major social profiles, including TikTok, Instagram, and YouTube.
In Shopping Journey, with relevant content while they're shopping on the company site in real-time.
Via Dedicated Event Pages.
Live Advisor and ShopStream are available as part of Emplifi's Unified CX Cloud.