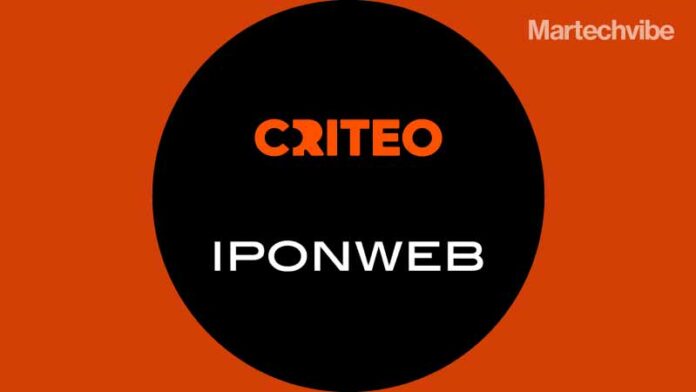 Criteo is buying ad tech firm Iponweb for $380 million.
The acquisition will accelerate its commerce media platform vision and offer better control to its enterprise marketers – and their agency partners – by leveraging Iponweb's established DSP and SSP solutions.
The acquisition expands media owner monetisation opportunities and provides critical services for first-party data management across the ecosystem. Together with Iponweb, Criteo will distinguish itself as the commerce media partner of choice on the open internet for the post third-party cookie and identifier world.
Also Read: Deliver Timely, Relevant Mobile Experiences
"Joining forces with Iponweb turbocharges the execution of Criteo's Commerce Media Platform strategy," said Criteo CEO, Megan Clarken. "This is a defining moment in Criteo's transformation to drive sustainable growth and revenue diversification, creating value for all stakeholders from day one. Criteo's customers would benefit from enhanced full-funnel capabilities with even more flexible self-service tools, while continuing to leverage Criteo's unique commerce data for targeting, measurement and superior outcomes."
The $380 million purchase price is expected to be funded through $305 million paid in cash and $75 million paid in CRTO treasury shares. Criteo said it expects to have over $600 million of financial liquidity left after the completion of the contemplated transaction, providing ample flexibility to pursue its strategic transformation and invest in its multiple growth areas.