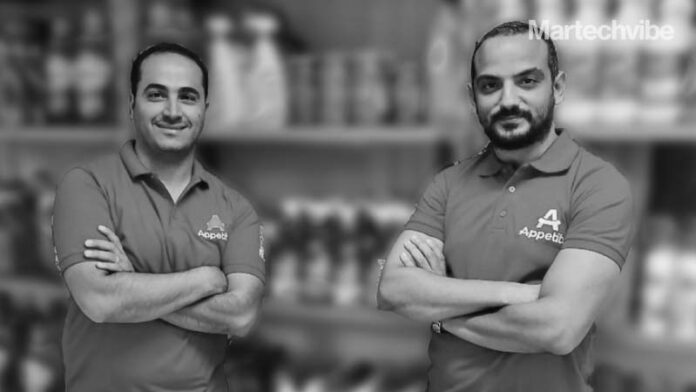 Egypt-based warehousing and last-mile delivery startup Appetito has raised two million dollars in pre-Series A round, led by Jedar Capital, with participation from Golden Palm investments, DFS Lab and a cluster of regional angel investors and family offices.
"Through our technology, we are able to cut the middlemen who take out a decent margin of sold products and provide not only a convenient experience to our customers but also an affordable one as we compete on prices because we buy in bulk and sell at retail prices," said Shehab Mokhtar, CEO and co-founder of Appetito.
According to Mokhtar, the FMCG retail market is estimated to be worth around $60 billion, of which 80 per cent is traditional, while modern trade led by eCommerce-enabled large supermarket chains and hypermarkets account for the remaining 20 per cent.
Also Read: Is Social Commerce The Future of Shopping?
"The grocery market is very fragmented and there is a huge inefficiency in the supply chain itself. In order for any company to deliver its products to the consumer, they have to go through a network of wholesalers, distributors until the product reaches the retailers and then the final end-user in each chain. This inevitably results in an increase in the product prices, we look to change that," said Mokhtar.
Appetito plans to use the funds to improve its product features and tech stack and expand its network of dark stores. It currently has seven dark stores, with plans to double that by the end of 2022. It also plans to expand internationally.