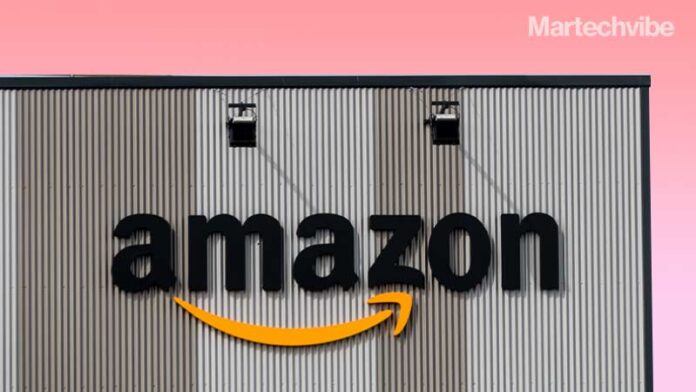 Amazon created tools considering sellers' feedback and targeted every step of the Amazon sales funnel, from new customer acquisition to increased lifetime value.
Amazon introduced a tool that helps sellers optimise the content on product detail pages to drive conversions. Amazon also enhanced the Product Opportunity Explorer and Search Analytics Dashboard with new capabilities that help companies analyse marketing campaigns and identify areas to acquire new customers and drive repeat purchases.
"We're focused on supporting sellers as they work to build and grow their business," said Benjamin Hartman, vice president of Amazon North America Selling Partner Services, in a statement. "The tools we announce result from seller feedback and target every step of their Amazon sales funnel, from new customer acquisition to increased lifetime value. We're committed to continuing to develop tools and features that deliver actionable insights for sellers."
Newly launched tools were-
Manage Your Experiments, designed to increase the quality of product detail pages and drive higher conversion. This new tool allows companies to run A/B tests on their titles, main images, content, bullet points, and descriptions. They can also review machine learning-based recommendations for product images and titles to drive better conversion. Additionally, they can now opt-in to auto-publish winning experiments to the product detail page, automating their A/B tests.
An expanded Search Analytics Dashboard with a new insights dashboard provides sellers with anonymised data to better understand customers' interests and shopping habits. Companies can download Search Query and Catalog Performance data and further ASIN-level details and assess marketing campaigns to identify areas to drive repeat purchases and acquire new customers.
Product Opportunity Explorer, enhanced with data that helps sellers understand, gauge, and evaluate product opportunities in the Amazon store. Sellers can assess the likelihood of a new product gaining traction with customers and forecast sales potential.
Customer Reviews Insight is a new feature in product opportunity explorer that helps sellers work backwards from the customer. It uses customer feedback from product review insights and product star ratings to determine which features they should build and prioritise as they launch new products or modify existing ones.
Marketplace product guidance and enhancement will provide selection recommendations for products in high demand for U.S. sellers looking to expand to France, Italy, and Spain. Selection Recommendations give sellers insight into products not currently offered that fit a seller's portfolio, personalised and ranked based on their opportunity score as calculated by machine learning.