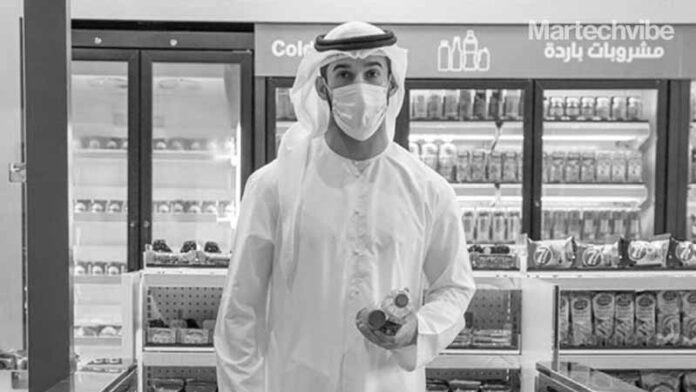 Abu Dhabi National Oil Company's fuel retail arm, ADNOC Distribution, is looking to tap into the growing contactless shopping market in the UAE with the rollout of AI-powered stores.
The company has just opened its new ADNOC Oasis outlet, its first fully autonomous shop that enables customers to buy goods, including snacks and essentials, without using a scanning device or interacting with a cashier.
The first new generation store, equipped with AI-powered cameras, electronic LED screens, as well as weight sensors, is located at ADNOC's Sheikh Khalifa Energy Complex and is currently exclusively accessible to the company's staff for testing.
In a statement, the company said, the contactless concept will be widely rolled out in the UAE. "[This is] a modern and fresh retail experience that will change the way we shop today," said Saif Mahmoud Al Tamimi, project manager, digital, ADNOC Distribution.
Also Read: Is Social Commerce The Future of Shopping?
To make purchases, customers only need to tap in with a bank card, Emirates ID, or scan a QR code, pick up the items they need and simply head out for the exit.
The payment is charged after the customer walks out of the shop, either through the app or the bank card used to enter the store. All the details of the purchase are stored in the app or through an e-receipt.
Customers will also be able to shop as a family using a single QR code. All the family members need to do is scan the code and once inside the shop, they will be tracked as a group and all items taken from the shelves will be added to a single virtual basket.
"Every shelf in the store is equipped with an electronic LED screen that digitally displays the price as well as any current promotions," said the company. "The new ADNOC Oasis also utilises cutting-edge technology via weight sensors on shelves, enabling both camera and weight sensing information to more accurately track the customers' shopping and ensure optimal accuracy and speed for the generated customer basket."