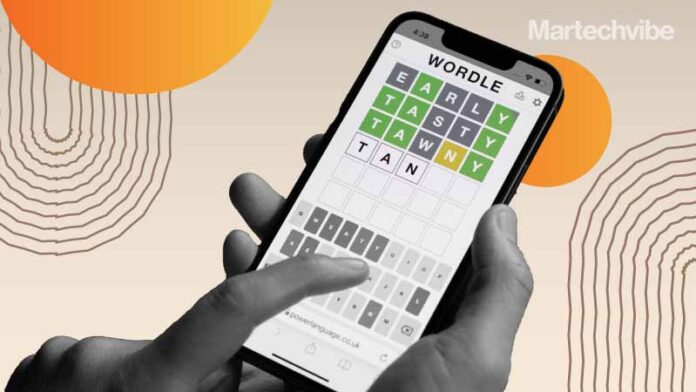 The New York Times has purchased Wordle for an undisclosed seven-figure sum. But what's behind the popular word game's success?
If you have seen the 5×6 blocks of green and yellow boxes being shared by friends on your feed, then you are indirectly a part of the Wordle universe. If you are a crossword genius, but no one else knows, does it really count?
The success of Wordle, a surprisingly simple word guessing game that has taken over social media, capitalises on a feeling; a person's belief that they are better than others and the ability to prove the same.
Wordle gives players six chances to predict a five-letter word that is chosen at random. If you put the correct letter in the right location, it turns green. If you have chanced upon the right alphabet but its in the wrong place, it lights yellow. A letter that isn't part of the word in any way appears grey.
British born, US-based engineer Josh Wardle created the game Wordle with a play on his last name during the pandemic purely to amuse his girlfriend. He began sharing his daily game with friends and family. Wardle, who worked as a software engineer at Reddit, decided to launch the game to the public in October. By the beginning of January, it hit 2 million daily users. So what's behind the meteoric rise of the game that players can only attempt once in 24 hours via a mobile or desktop site.
Bragging rights
According to Psychology Today, we all think that we are better than average at pretty much anything. Ninety-three per cent of drivers think that they are better than average at driving. More than 90 per cent of university professors think that their teaching is better than average.
Sharing the results of your Wordle success enable users to let their entire contact list know just how clever they are without giving away the answer. For those who aren't playing the game but must endure the colourful wordgame in stealth mode, it creates a sense of missing out which works as a tremendous tool for negative marketing on social media as we have seen in the past. The community of Wordle players now have a secret that only they share and must preserve the answer or spoil the fun for others.
All fun and games
Gamification in marketing has stood its ground since the term first became commonly used in 2010. There are a few reasons games work better than direct or traditional marketing efforts. As social creatures, humans are attracted to adventure, achievement and triumph. Gamification provides the adventure without any danger. Word games may seem tepid but it is in this simplicity that lies the ability for it to become a habit. Games need not be remarkable for users to come back repeatedly. They need to be an easy win that presents the chance for a reward. This creates a positive emotion that is inextricably inked directly to the brand. This gives users an incentive to play the game. Now, their engagement with the game is a way that they have chosen to interact with the company. Of course, this presents an opportunity for businesses to display their messages during the time that the user spends captivated in gameplay.
A darling for publishers
New York Times Games have captivated solvers since the launch of The Crossword in 1942. In an official statement, Jonathan Knight, General Manager of the New York Times said, "As part of our portfolio of games, Wordle will have an exciting future with the help of a team of talented engineers, designers, editors and more, furthering the user experience."
Publications have had a long history with crosswords. While they may seem like an introvert's game, crosswords have a loyal following and facilitate high engagement for publishers. This is why it plays a vital role in subscription and retention strategies. In fact, the NYT's Games subscription – which includes the popular crossword – is separate from the newspaper and costs $1.25 a week, or $5 a month. It demonstrates that a profitable revenue stream can be established with a puzzles product that is sold as a subscription, either separately or integrated with a publisher's app.
If you liked reading this, you might like our other stories
Is Customer Service the Ultimate Differentiator?
Marketers, Let the Games Begin