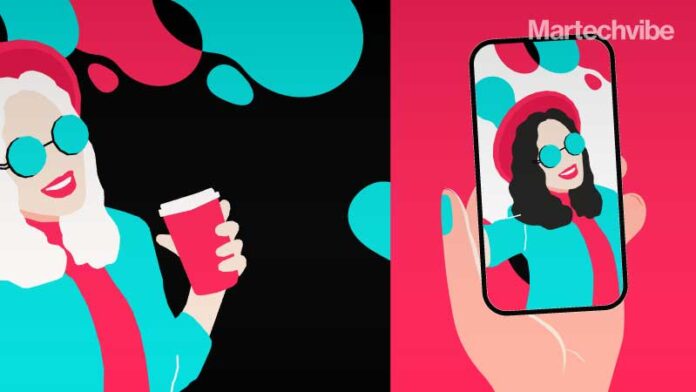 From the hashtag #TikTokMadeMeBuyIt to new in-app shopping functionality, TikTok is pushing hard into eCommerce.
This focus on eCommerce isn't surprising as the social platform experienced a 553 per cent increase in shopping in 2020, according to data compiled by Bazaarvoice. But despite the tremendous growth, there are still a lot of untapped eCommerce opportunities for TikTok. The report also showed that only 24 per cent of respondents admitted to shopping on TikTok last year versus 64 per cent who shopped on Instagram, and 45 per cent who shopped on Facebook.
If there is one tactic that will enable TikTok to close the gap against the company's competitors, it's through Creator Generated Content (CGC). CGC is when marketers hire creators or micro-influencers to create content, usually videos, to market products in an authentic, fun and 'non-sale-sy' manner to their followers.
There are a few advantages to working with creators on TikTok. First, creators know what it takes to succeed on the platform based on their experience. Second, from experience, the fresh and authentic voice of a creator will out-perform a corporate-created video. And finally, working with creators who are micro-influencers is far more cost-effective than working with celebrities or super-influencers.
Data from SEMRush supports working with micro-influencers on TikTok for eCommerce (and particularly fashion) marketing. Eighty-three per cent of viral TikTok videos come from non-verified accounts which are more likely to be micro-influencers (than brands or celebrities). Furthermore, 93 per cent of fashion videos on TikTok are from non-verified accounts.
To make TikTok a leading marketing channel for eCommerce, the company has invested in making the app more shopping-friendly. Last year, TikTok integrated with Teespring to enable creators to sell merchandise they create directly to their followers and fans via the app. TikTok also announced a partnership with the leading eCommerce platform Shopify. This partnership empowers Shopify merchants to take full advantage of TikTok's scale via a special TikTok channel for Shopify, including In-Feed Shoppable Video Ads.
The company also offers TikTok LIVE, a live-streaming platform that enables engaging with fans, answering their questions and comments, and selling via the recently announced commerce functionality.
The main reason that I'm so excited by the potential for eCommerce success with TikTok is based on our experience right here in the local market. For a fashion-focused eCommerce client, we reached out to five fashion-oriented TikTok creators based in the GCC and hired them to create TikToks to market the eCommerce app and its product offerings.
The resulting campaign was a major driver for both user acquisition as well as sales for the e-tailer. Most of the creators generated 4 – 10x the number of video views in comparison with their total number of followers. In addition, most of the chosen TikTok creators generated thousands of engagements each, including Likes and comments.
Though I'm not authorised to share campaign data, the client was encouraged enough with the sales that this campaign generated immediately to request additional creator-driven campaigns on TikTok.
If you're looking to increase eCommerce sales, even if you're targeting users over 30, you need to seriously consider TikTok as part of your marketing mix. Like with other marketing tactics, review platform best practices, listen to and trust your selected creators, and refresh creatives frequently.
If you liked reading this, you might like our other stories
How to Choose the Perfect Influencer
A Revolutionary Marketing Battlefield: #Instagram